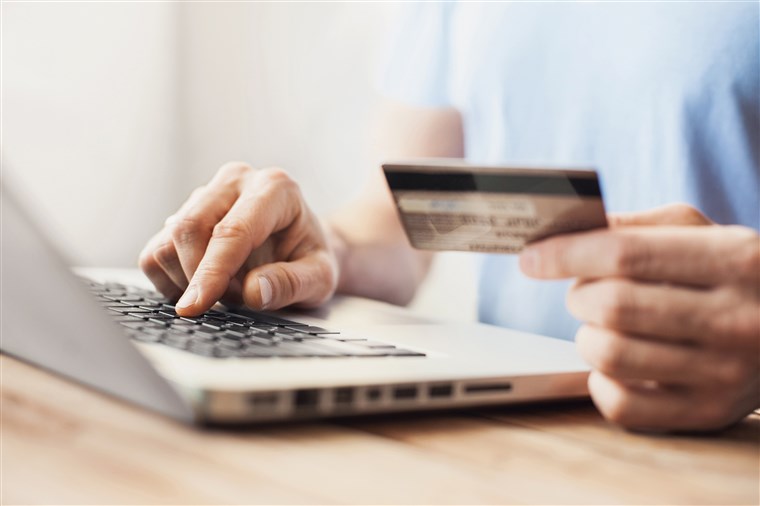 By Giovanni Caporaso Gottlieb
This is a service that we do not offer directly because the channels are often tedious and have uncertain results that depends on so many external factors, such as the website, activities, products or services offered, the company's image etc.
For an offshore activity, it's increasingly difficult to accept credit cards, but not impossible, via an online payment gateway.
What is a payment gateway?
A payment gateway is essentially an interface between your online store and the payment processor which, as the name implies, treats the buyer's credit card. The payment gateway treats the credit or debit card data and authorizes the payment or not, making sure that the encrypted card data is correct, that there are funds in it and that the process is done safely, payment gateways can't determine whether a card has been stolen or cloned and so, not responsible for any chargeback.
For those who own an e-commerce website or sell products and services online, accepting credit and debit cards is a key factor in acquiring more customers. The risk of scams is maintained for both vendors and payment gateways.
Therefore, we must understand that, for payment gateways, offshore companies with no office, a real head office and which are often anonymous, pose a high risk and, for this reason, payment systems accepting offshore companies are scarce, quite tedious and charge high commissions.
How does a payment gateway work?
The great advantage of a payment gateway is that you don't have to worry about the technical part. In fact, the processor will provide all the technical details and connection API's so that your online business can receive payments made with a credit card or debit
The customer enters your site, chooses the desired product or service, with a click places it in the cart and when ready to pay, sends it to check out, i.e. to enter securely the data to be paid, the data is encrypted and sent to the card company: Visa, MasterCard, Diners, UnionPay, etc. If the payment is made correctly, the seller and the buyer receives a confirmation and the buyer can return to the site.
What are the best gateways accepting offshore activities?
PayPal is the most well-known payment gateway and perhaps also the most problematic, although for some services we consider it the best. You can open a PayPal account with a Panamanian company or other offshore jurisdiction and receive payments on a personal account of the company's Director in the United States. 2Checkout is another gateway that generally accepts offshore companies. This gateway restricts many activities and makes deductions to guarantee any chargeback issued after payments are made.
A new payment gateway that is becoming world famous is VoguePay, a payment system created in Nigeria in 2012 and based in London. Nigeria? Yes, I also got scared at first, but the company seems serious, several clients have confirmed to me that they receive payments regularly and VoguePay has also collaborated in the creation of a monitoring system against cyber-frauds developed, in Nigeria, by Interpol.
VoguePay does not apply minimum or maximum transaction limits and works with major credit cards at a rate of 3.8% + 0.50 cent per transaction. To check a business account, a fee of USD 19.99 must be paid by credit card; the minimum withdrawal is USD 1500 and the funds transfer fee is 1.5% +5 USD /EUR per transaction. High rates, but not excessive thinking that there aren't many options.
What do I need to do before opening an account in a payment gateway? How to choose the payment gateway that best suits your business.
Have the necessary documentation to open the corporate or personal account.
Have the website ready, with the products and/or services it offers well detailed; the section where we are based; the support section: General conditions, repayment terms, privacy policy, cookie policy and, where applicable, anti-money laundering (AML) policy.
Once everything is ready, the payment gateway takes into account your business. Opening the account first or sending an incomplete site creates a distrust of the gateway and can give a negative impression without the right to review.
What do we recommend to customers who need a payment gateway?
Once you have chosen the payment gateway, conduct a thorough investigation based on the license with which you operate your business, if they respond promptly to emails and phone calls;
Check on the opinions of other users on the forums (obviously not just in the payment gateway, if any).
If you need help writing legal texts or searching for a payment gateway, please contact us!.
---
Do you need a consultancy on this topic?
Book it
Risk warnings
The views and opinions expressed in the web site are subject to change based on the laws, market and other conditions. The information provided does not constitute legal advice and it should not be relied on as such. All material(s) have been obtained from sources believed to be reliable, but its accuracy at the time you read is not guaranteed. There is no representation or warranty as to the current accuracy of, nor liability for, decisions based on such information.