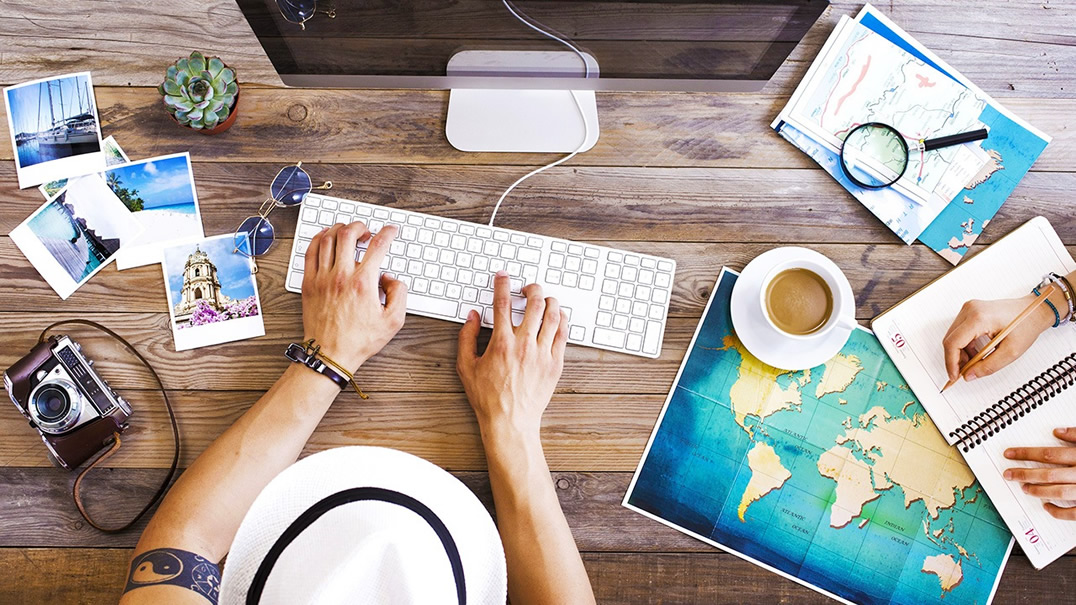 The tourism industry is the third largest in the world and opening an online travel agency could be a good business. The pandemic has slowed down its growth, but after a year of reduced traveling, and in the context of greater control over the Covid-19 pandemic, people are anxious to find new destinations.
In this scenario, if you are able to quickly register your online travel agency and develop a good website you will have many options for taking advantage of the moment when everyone will want to travel.
Market niches for online travel agencies
These days, people are turning less and less to traditional travel agencies, preferring to search for them on Internet. If they find an online travel agency that offers them discounts on hotels and airline tickets, and being able to do all the arrangements digitally, well then, they will stay there. However, for more sophisticated trips a travel agency or advisor is essential.
It won't be easy for them to find your online travel agency with a search engine like Google or Bing, because the competition is very strong. The market is filled by big businesses like Expedia, Kayak, Hotels.com or Booking, which all spend a lot of money on ads; however, there are still niches available. The only thing missing is for you to find the one that works the best for you. To find it, you have to investigate the market to know what the needs of your potential travelers are.
With a good strategy for your website and by creating incentives so that your offers are competitive, you will have more options for increasing your sales.
Requirements for opening a travel agency
Generally, there are a lot of requirements for opening a travel agency. There is an enormous amount of red-tape. Therefore, going over all of these steps by yourself will not only take away a lot of time, but you will also have to spend a lot more money. At this point, hiring the service of the firm of specialized lawyers is much more advantageous and less expensive.
To open an online travel agency through us, you have to fulfill two steps: send us your power of attorney and your payment. The total cost for the first year is 5,000 dollars. The renewal per year costs 900 USD. With this license, you can obtain contracts with hotels, be affiliated with a tourism network and develop your brand of tourism.
The Caporaso & Partners can help you open a uninominal business with the National Tourism Register as a Travel Agency for only 5,000 USD and 900 EUR for maintenance starting from the second year. Maintenance includes payment for the Chamber of Commerce, the National Tourism Register, tax payment, and the trimestral declaration to the National Tourism Fund, establishing domicile of the activity, availability for local phone redirecting your number and SMS to your email.