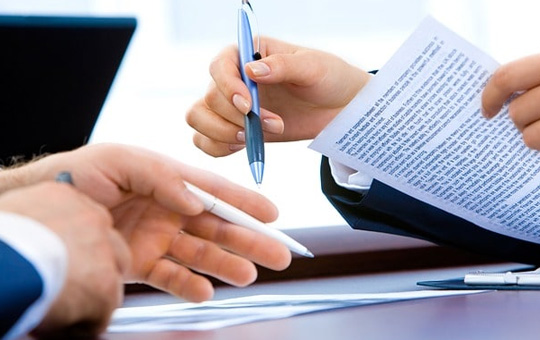 The "Know Your Customer" (KYC) process consists in sharing a series of information on its accountholders. The "Know Your Customer" process provides that each customer of a bank authorized to operate in the country periodically – at least once a year – updates his information. Said request will arrive directly from the bank.
The customer will be able to update his data online or in any branch of the bank where he has his account. It's worth pointing out that these policies are applied internationally, so he will see his accounts in any other country affected, also.
For the customers, this involves a loss of time and money, but it is obligatory to be able to keep the account open. In practice, they have to keep all of the documentation shared with the bank at the opening of the account up-to-date. Just like if your account is corporate or of a foundation it's necessary to pay the annual Fee and the Resident Agent.
The most inconvenient part for the users
Some banks give a short period for this update, in addition to the Banks of Panama Supervisory Authority forgetting to set a fixed period. The banks don't agree, either. So, if you have accounts in different banks, it's easy that one asks you for the update in January and another in August.
The risk of not sharing the required data on time is that the bank freezes your account. You can generally receive payments, but you can neither make them nor withdraw money. Furthermore, the majority of banks will freeze your account if you haven't carried out operations in six months. It's important to underline that you have to deposit and withdraw. In many cases, people who receive rent money monthly have found themselves with their account frozen because they haven't made withdrawals.
The banks will only request information to keep their customer's profile up-to-date. The total amount of information demanded will depend on whether they're working with a natural or a legal person. The fundamental document will be a proof of income.
The banks will never lose data like username and password, account number or security question
It's opportune to emphasize that, in the KYC update, the banks will never lose data like username and password, account number or security question. These requests are the ones that hackers usually ask to take control over the person's bank account.
The "Know Your Customer" policy, in force in Panama, is based on Agreement 10-2015 and its modification by Agreement 002-2019. This regulation demands that banks comply due diligence with all of their customers. The objective of the regulation is to prevent Panamanian banks to be used unlawfully.
To carry out due diligence, the banks that operate in Panama investigate various aspects of their customer. Among the most important elements are his financial data, that is to say, the origin of his patrimony and the banking transactions and operations that he usually carries out.