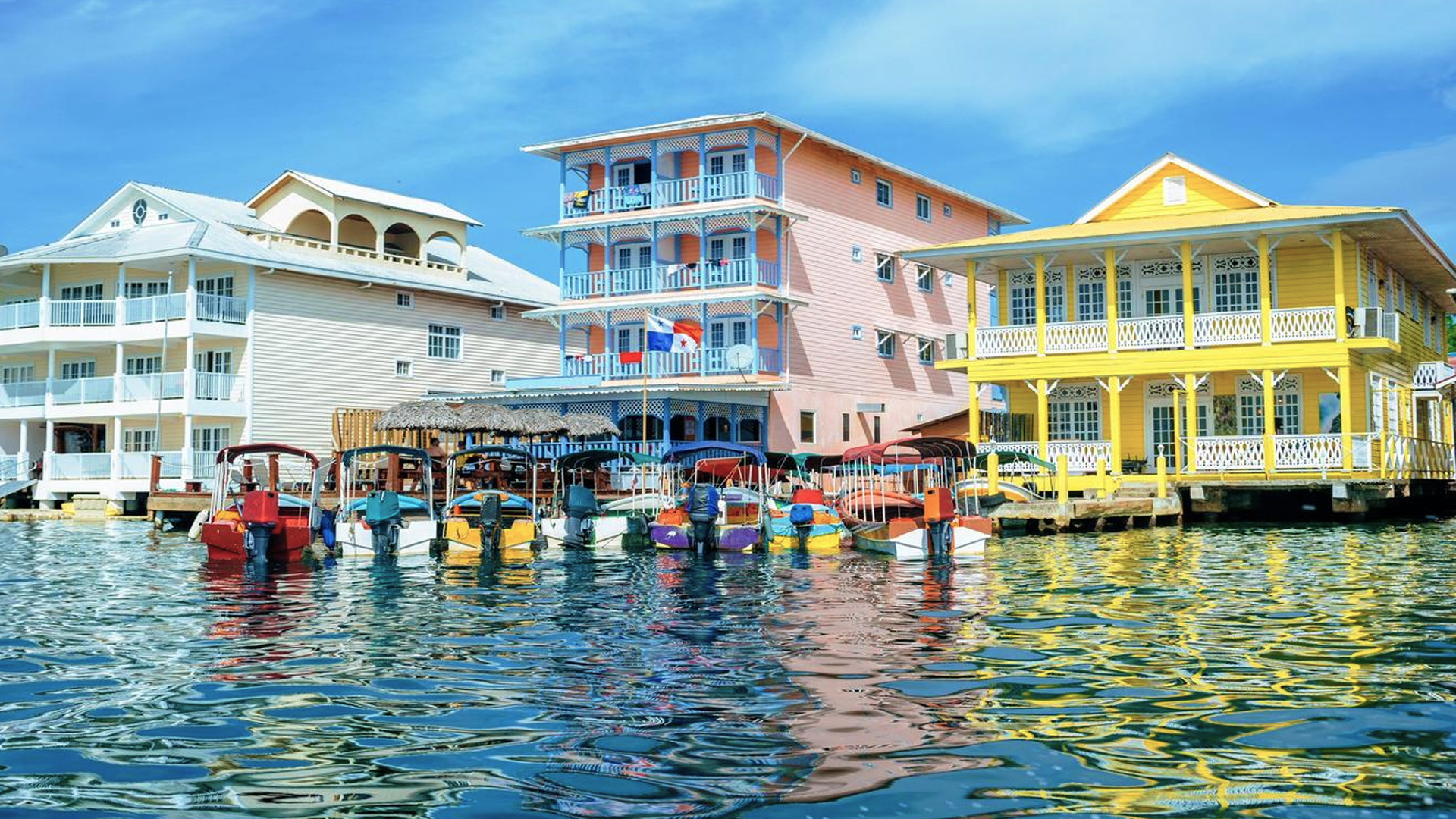 I'm presenting a brief description of Panama's seven best places for seniors to live in, because I have received continuous requests from seniors who are thinking of moving to Panama.
After an entire life dedicated to work and to their family, when a person retires, his first ambition is to stop living with the annoyance of the clock and to be able to diminish the intensity of his commitments.
At the moment we take back possession of our time, the desire arises to use it satisfactorily, doing things we've always wanted to do and never had the time to do it.
And, last but not least, the desire to make our money last longer, to obtain more energy and quality of life with our savings or pension.
And, starting from there, the process of searching begins, searching for a place where we can feel free, to be welcome, have access to first-world services and products, and live a better lifestyle.
Panama is a country that combines all of these qualities and which really welcomes senior citizens from around the world who want to come and live here.
Easily obtained Visas for seniors or retired independents
Panama has prepared a Visa just for seniors that allows them to live in Panama for a year, after which, if they are interested in applying, they can request changing the Visa into a permanent residence.
Panama has also thought of the people who, regardless of their age, enjoy a monthly income of at least 1,000 dollars, which can come from public institutions, private businesses or personal assets.
These latter are qualified as "independent retirees", which means a pensioner with an income. They have to be able to show the veracity and continuity of receiving the funds and, in this manner, to have access to the same privileges as the other retirees.
And so, when you are in Panama, don't be surprised if you find yourself with a retired independent who is 18 years old.
Discover all the benefits and how to obtain the visa in this article on the Senior's Visa in Panama; you'll find all necessary information here.
Which are Panama's sevn best places for seniors to live in
Among them we find: the possibility of importing without fees and taxes, their personal belongings up to 10,000 dollars, you can import a car every two years without paying taxes, you have the right to receive a discount on loans for housing, discounts in restaurants, discounts on stays in hotels, discounts on airline tickets, discounts on medications, discounts on doctor's visits, discounts on public transportation, and a discount on various entertainment activities.
So, once you have obtained your transition Visa as a retiree, you will have the opportunity of living a year "on trial" during which you can discover the many beauties of Panama and choose where you want to settle permanently.
I'll tell you in advance that the Panamanian capital is a modern and cosmopolitan city, in continual growth, where you can find everything you could hope for in a modern capital.
However, the price of apartment rents in Panama City is in continuous increase and can reach from 1,000-1,500 dollars per month.
If your budget doesn't allow you to face these expenses, don't worry, there are other alternatives.
On the outskirts of the capital, or also in other cities, you can find rents as low as 400 dollars per month.
I have chosen seven places for you in Panama that are the destination of expatriates from around the world, who have chosen them because they unite all of the characteristics of security, medical services, quality of life, and reasonable prices.
CORONADO
An hour away from the capital, you find the small city of Coronado. Coronado has much to offer, great beaches, golf courses, commercial centers, restaurants.
During the last decade, it has become a destination of retired expatriates who have settled in permanently. This has increased the price of real estate, but they continue to be reasonable compared to the capital.
Coronado is one of the places favored by the Panamanians who go to the coastal city on Friday evenings to spend their weekends there.
Coronado's beaches are famous for their black color, due to the sand of volcanic origin.
There are many commercial services, there are a dozen banks, various supermarkets, some shops that are open 24 hours.
Living in Coronado can cost between 1,400 and 2,000 dollars for a couple, depending on their lifestyle.
CHITRE
Chitre is located on the Pacific side, at 250 km from the Panama City, to which it is connected by the InterAmerican Highway and by air with its own airport.
It's a city with some 60,000 inhabitants which has shown continuous growth during the last decade.
The real estate sector is in constant expansion due to the construction of commercial centers residential buildings.
The city is a destination of internal immigration, but also for foreigners, above all for retirees from the United States and Canada; for this reason, real estate has been greatly re-evaluated in recent years.
Without a doubt, the city offers excellent services, with a wide variety of shops and commercial centers, banks, restaurants, cinemas and health services.
A couple can live with some $1,400 dollars per month in Chitre.
LAS TABLAS
Las Tablas is a colonial city on the Pacific Ocean coastline. It is a tranquil and safe city. If you don't have a big budget, this could be your ideal city.
Real estate has been revalued through time; however, you can still find apartments for rent for some 300 dollars per month.
Las Tablas is found on the Azuero peninsula, at four hours from Panama City. It's characterized by the long and deep beaches that are one of its most important tourist attractions.
It's a very relaxing city; the center of the city is very lively and a community of Panamanians and expatriate retirees who have made of this proximity to the sea their particular way of life.
The cost of living here is one of the lowest in Panama. A couple can live here with around 1,200 dollars per month.
BOQUETE
Boquete is found in Panama's extreme west, only 60 km from the with Costa Rican border.
Boquete is located in the mountains, together with a volcanic crater, enjoys exuberant natural surroundings and hosts one of the largest communities of expatriate seniors in Panama.
The zone is quite picturesque, the city is surrounded by forests and flowers.
It is easier that you will hear more English spoken than Spanish on the streets of Boquete. There is a community of mostly Americans and Canadians settled in here.
Property prices here are fairly low.
The community is very well-organized. Tuesday's market is the place to find or get to know someone. There is also the group of recent arrivals that meets twice a month, they get in touch with some of the residents and learn the best way to blend in with the community.
For a couple, living in Boquete can cost around 2,000 dollar per month.
BOCAS DEL TORO
Bocas del Toro is a well-known tourist center located on the Caribbean side of Panama, very close to the Costa Rican border.
It's a region that includes an archipelago and part of the dry land territory.
The archipelago is formed by 9 islands and thousands of islets. Known as the Galapagos of the Caribbean, it's one of the places with greatest biodiversity on the planet.
It's impossible to explore all of the beauty found in this place in just a few vacations. And many have chosen to live here permanently.
A strong community of expatriate seniors has sprung up in Bocas del Toro, attracted by the infinite and primal beauty of the place, the simplicity of daily life and the night life. There are many bars, restaurants and even two casinos.
The cost of living depends a lot on the type of apartment you want to rent; prices fluctuate between 400 and 1,200 dollars; other than that, prices in Bocas del Toro are fairly moderate, making the cost of living fairly low, considering that it is a unique Caribbean paradise.
SANTA FE
The Santa Fe district is part of the Veragua province, in Panama. The city of Santa Fe is located in mountainous area at an altitude of around 1,000 meters above sea level. It has a cool climate and the nature is exuberant.
There are many hotels that offer housing for tourists, in the city. Excursions to the nearby waterfalls, parks and rivers are organized for tourists, as well as hikes in the tropical rainforests and horseback rides over country roads.
In addition to tourism, the local economy is based on agriculture and, in particular, the cultivation of garden produce, which are then sold at the market at a good price.
Every day there is a farmers' market and a market for local artisans where you can know other people of this community.
The Santa Fe area is also known for its cultivation of coffee, oranges and orchids.
You can reach the Calovebora Beach, which is a part of the Santa Fe district, on the Caribbean Sea, an hour and a half drive from Santa Fe.
A couple can live in Santa Fe on a budget of less than 1,000 dollars per month.
EL VALLE DE ANTON
El Valle de Antón (The Valley of Antón) is located about 2 and a half hours from Panama City, inside an extinct volcano, at about 600 meters above sea level. This is the country's third most important tourist destination. Commonly known as El Valle, it is a central location of the country. In one hour by car, you can be on the Pacific beaches: Farallon and Buenaventura, and in 45 minutes, at Coronado.
There are multiple activities in which to participate: walking on the India Dormita, to the Gaital or to the Piedra Pintada; or else, you can soak in a river: Chorro Macho, Chorro la Moza.
We recommend visiting the Pozo Termale (Thermal Well), the Serpentario (Serpentarium), the Mariposario (butterfly garden), Orchidarium, and to finish up with the El Nispero zoo. A tourist or person living in the Valle de Antón can always find an ecotourism activity.
"El Pueblo" (little town) is furnished with everything: supermarket (Rey), mini-super, pharmacy, market and many handicraft activities, like the production of goat and sheep cheese, bread and other products. There are many restaurants (three Italian) and hotels.
This is the ideal spot for a retiree (there is already a small community of American retirees), being able to live in a tranquil place, in the greenery, surrounded by mountains, with a cool climate all year round. They have all services: water, electricity, internet. To sum it up, it's a small Paradise for those who love nature and the hills.
I hope that this short summary of Panama's seven best places for seniors to live in has served to give you an idea of the variety of options offered by Panama. Further, you should be able to make comparisons with related costs in Europe and see how the possibility of transferring to Panama offers interesting margins of convenience.