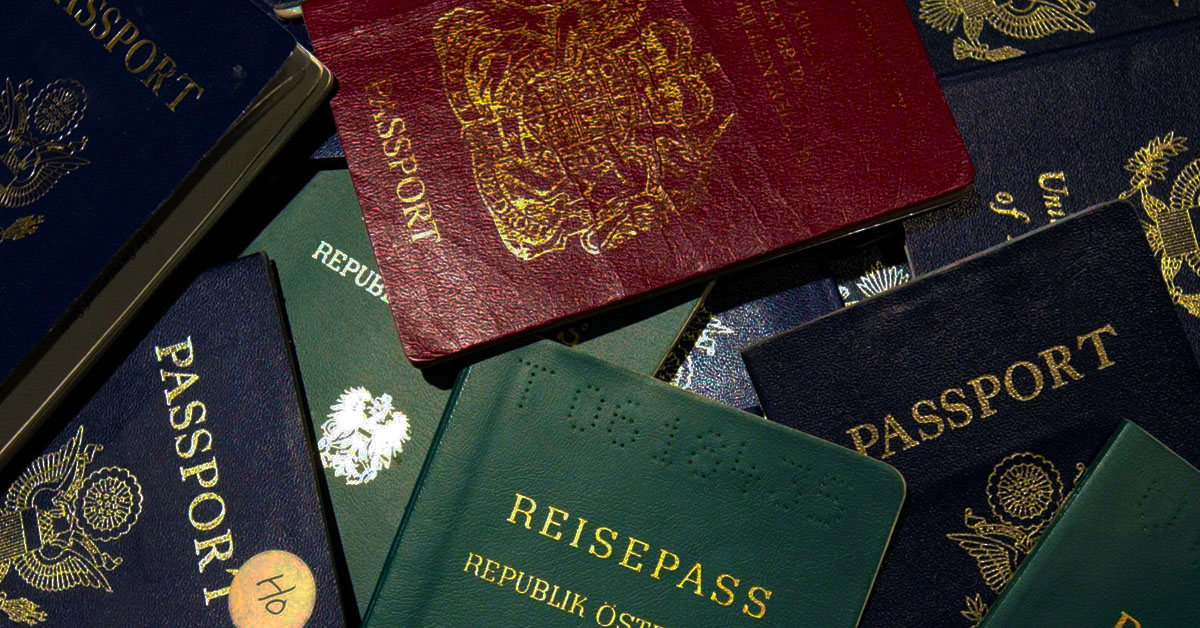 These are the best passports in the world for 2022, because they allow entry into the greatest number of countries without applying for a visa.
If you are interested in obtaining a second citizenship consult us; we can offer you various programs, by residence or investment.
The passports from Japan and Singapore head the annual ranking of the firm Henley & Partners as the best travel documents in the world. Both allow entry, visa-free, to 192 territories. In Latin America, Chile's is the most useful. With it, it's possible to travel, without requesting a visa, to 174 nations.
Passports from Germany and South Korea are in second place on this firm's list, with 190 visa-free countries.
The ones from Finland, Italy, Luxemburg, and Spain complete the podium, since they all make entry into 189 territories possible. There are also in the top 10, in the following order, the passports from: Austria (188), Denmark (188), France (188), Netherlands (188), Sweden (188), Ireland (187), Portugal (187), Belgium (186), New Zealand (186), Norway (186), Switzerland (186), and the United Kingdom (186).
To elaborate their ranking, Henley & Partners, headquartered in London, evaluates the number of destinations to which the owner of the passport can enter without previously asking for a visa. The firm gets the official data from the International Air Transport Association (IATA).
The Henley & Partners ranking has been published for the last 17 consecutive years. In 2006, the world-wide average of countries where there was no need to request a visa in advance was 57. Meanwhile, now, in 2022, this average has increased to 107.
The best passports of Latin America
After Chile's, the second best Latin American passport passports is the one from Argentina, in 19th place on the list, with entry to 170 countries. Brazil is in third place (169). Then, Mexico appears (159) and Uruguay (153).
The two worst passports in Latin America are Cuba's and Haiti's. With Cuba's passport you can only enter 64 countries. Of these, 33 are totally visa-free and the other 31 deliver the visa at the moment the person reaches the country. Haiti's passport only grants access to 48 territories.
The worst passports in the world
The same as in past rankings, Afghanistan's and Iraq's passports are the worst in the world. In the case of the country newly dominated by the Taliban, its citizens can access a mere 26 territories without asking for a visa, whereas Iraq's passport allows entry to only 28 nations.