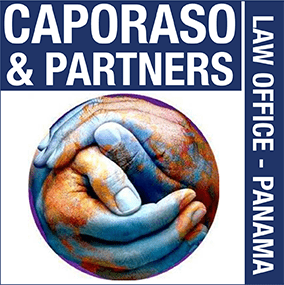 The official portal of the Caporaso & Partners law offices is the front door to the OPM Corporation network; it is comprised of a series of platforms that offer different services, from opening offshore companies and bank accounts, to buying and selling cryptocurrencies. Established and directed by the renowned Panamanian lawyer Giovanni Caporaso Gottlieb, the firm – which has been in operation since 1992 – has established an ample digital network of lawyers and accountants who guarantee the best international legal and consultation services.
In the Caporaso & Partners portal, all of the services offered by the practice are available to internauts. The procedure for accessing them is simple: when you click on the "Order Services and Prices" section, the system leads the internaut to an online application where he can select the service that he wants to sign up for and see the prices.
Caporaso & Partners facilitates the creation of offshore companies in Panama, Nevis, Delaware, Wyoming and Belize, among other jurisdictions. The practice takes care of handling the resident agents, notary publics, paying the registry fees, apostilling documents and sending these documents with an international courier to the address that the client chooses.
Caporaso & Partners also offers to open private interest foundations in Panama, for the price of 2500 EUR. The firm acts as the resident agent and handles all the steps of the process, like the notarization, annual taxes, registration fees, notarized and apostilled power of attorney, among others. Both offshore companies and foundations must be renewed annually, and, in these cases, Caporaso & Partners eases the renewal from its web portal. The price for renewing an offshore company varies according to the country; it's 600 EUR for one registered in Panama; meanwhile, the price is 700 EUR for one in Belize, the same as the renewal for a Panamanian Foundation.
In addition, the practice offers Spanish citizens and countries friendly to Panama the possibility of requesting permanent residence in Panama at a very accessible price.
Another section of the online application of Caporaso & Partners is for opening personal or corporate offshore bank accounts. In this case, the portal suggests that it's also possible to do this through another of the OPM Corporation platforms: Offshore Banks Directory. The price for opening a personal account is 1300 EUR and for a corporate account goes up to 1500 EUR, but also offers the option of the client opening the account by himself, with the support of a personalized consultation.
In addition to the legal and banking services the practice offers services like a VoIP services, corporate addresses, web services, contracts, relocations, foreign residences and citizenships, bank disputes and blocked account recovery, cryptocurrencies and much more.