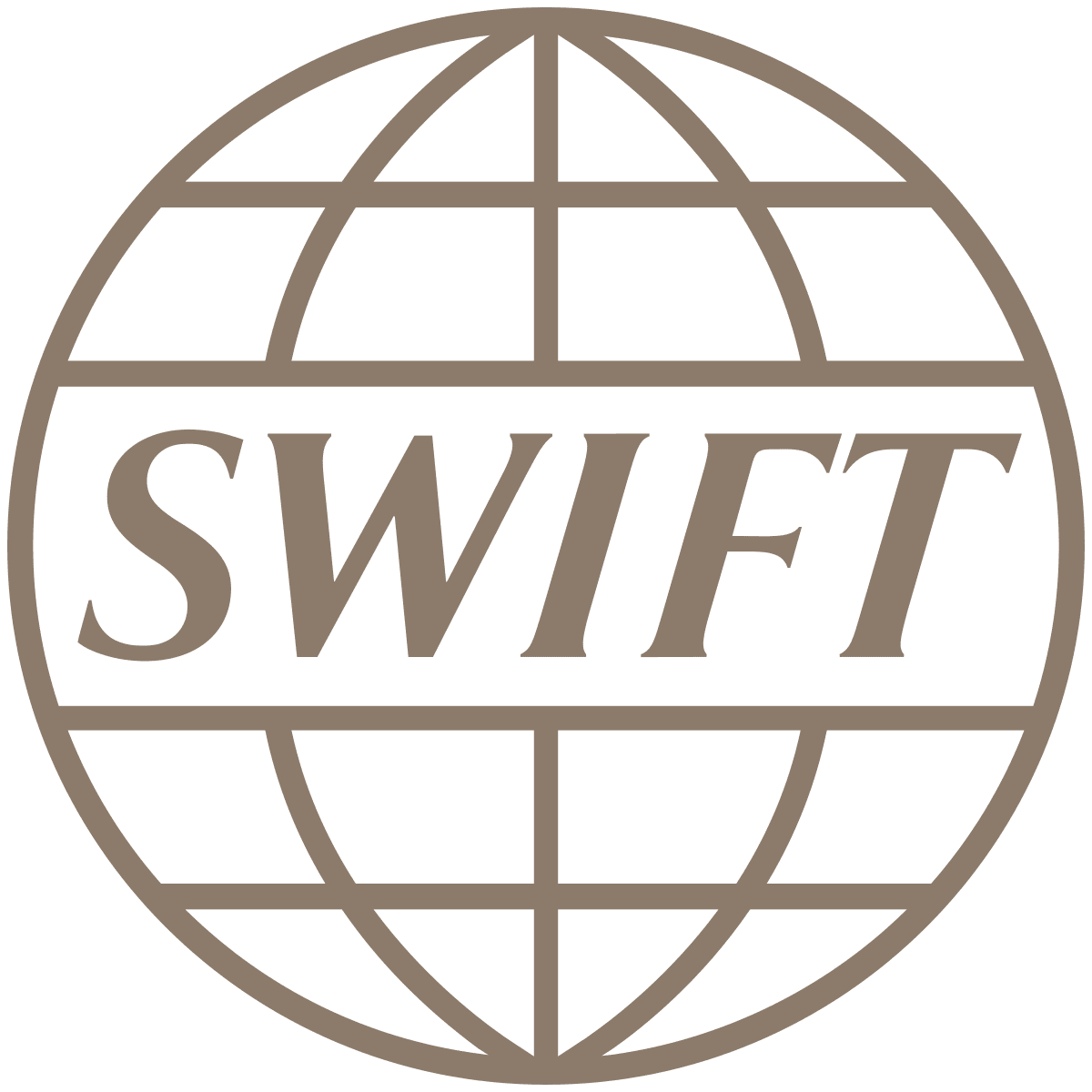 The Caporaso & Partners law firm offers financial managers and corporations the possibility of processing their SWIFT number so that they can communicate with more than 10 thousand financial entities throughout the world.
SWIFT is the acronym of the "Society for Worldwide Interbank Financial Telecommunication". This global cooperative, the property of its members, with its central headquarters in Belgium, is the leading provider of secure financial messaging. The company supplies the community with a platform that connects more than 11,000 banks and security firms, market infrastructures and corporate clients of more than 200 countries and territories.
SWIFT depends on the Alliance Lite2, a mechanism destined for those businesses, banks and investment managers that desire all the benefits of a solution based on the cloud while preferring a direct SWIFT connection to their banks and financial counterparts, whether for processing 10,000 messages per day or a few transactions per month.
The Alliance Lite2 is a USB device that allows users to connect to the SWIFT network through a secure channel. You don't need to install additional software on your computer, just put in the USB, so its function is simple and, at the same time, very useful.
The device is very successful because it makes it easy to obtain your own SWIFT BIC code, recognized as a standard bank code in all countries where SWIFT currency transactions exist. Moreover, it offers security, because Alliance Lite2, when connected directly with the SWIFT network, supports all financial transactions with the network's security system.
Request your SWIFT code now
The Alliance Lite2 has two work modes:
The first model considers the payment of 850 Euros per month, to carry out up to 4,000 monthly transactions. In the case of exceeding this limit, it will be necessary to pay 1 Euro for each additional transaction.
The other model includes payment for the use of the system. This means that the client must pay 200 Euros per month to take advantage of the Lite services. In this case, 1 Euro is charged for each item sent or received. When joining SWIFT's Alliance Lite2, each client receives a package that includes, among other things, 10 USB devices, as well as an ample instruction manual.
The Caporaso &Partners law firm offers consultation on processing and guides step by step.
The cost of the service, which includes Due Diligence about your company and the UBO (Ultimate Beneficiary) is:
5,000 EUR
The SWIFTNet network
Access to the SWIFTNet network requires payment and implies an administrative procedure of affiliation with SWIFT, which you can carry out yourself SWIFT (Alliance Lite2), or through a Service Bureau.
The SWIFT transmissions are carried out through one of the following specific systems, by choice:
The SWIFT Alliance Lite2 (SAL2) connection
The SWIFT platform of a Service Bureau
The telematic service of a banking entity
The SWIFTNet network offers the following advantages:
Standard communication through internet (quick and highly secure; permits transmitting bulky archives)
Compatibility with international formats ISO 20022 (including SEPA)
Personal integrated digital signature
It has been adopted by practically all banks around the world
Anonymity guaranteed ("FIN" service)
To get started with SWIFT Alliance Lite2, you must have the following at your disposition:
A recommendation letter from one of your banks
A contract with SWIFT
A contract with each of your banks
Software compatible with the Alliance Lite2 connection