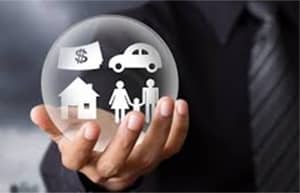 Estate planning goes beyond the final objective of the desires shown in the will, in which the last desires are respected regardless of local legislation and without possible debts affecting the property. This planning comprises a series of legal actions structured in such a way that it will allow a person to keep his goods while exercising control on how his property will be divided and transferred to the next generation or whoever it chooses, with a great optimization in tax payment. Many erroneously believe that estate planning is reserved only for the rich; but actually, everyone who has a property or who has saved money in a bank account and possess personal objects, have an inheritance and, therefore, should plan for their orderly distribution.
Today, an adequate real estate planning is very important, for various reasons. First of all, it simplifies life for your heirs who won't have problems in accessing goods that you have left for them. Besides, with the support of specialized law firms, you can structure your goods in a way that you won't run the risk of losing them because of illness, failures, divorce and accidents.
What are the greatest dangers for my estate?
Family inheritances must face more and more dangers. And the most worrisome of all are taxes. Governments have increased taxes on estates, inheritances and income tax. The combination of these three tax burdens can have a significant influence on the inheritance's net worth.
Another threat to the estate are the activities frozen in the case of the death of a person and possible conjugal conflicts or litigation over the transfer of activities. There are abundant examples supporting this statement. How many stories have been told about families involved in court scandals disputing the estate left by a deceased person? The heirs of the singer Prince continue to battle over the millions gained by the eccentric artist. What happened to the richest man in the world, Jeff Bezos, the owner of Amazon, who had to give billions of dollars of his fortune to his ex-wife after discovering her infidelity? These are stories about very rich people, but the litigation for estate planning regards every level of society.
How to plan correctly
Faced with the growing threats, undertaking actions to structure resources in the best possible way is essential. How do you do it? The strategy you use must be personalized, because people don't all have the same budget or the same goods or needs.
Further, some planning structures are generally more appropriate for sustaining building up an inheritance, while others work better for intergenerational estate transfer.
A common structure used in estate planning includes: an international mercantile company that operates as a regulator of their business abroad; a fiduciary who facilitates the safeguard and actual transfer of the goods to the successive generation; a foundation in which philanthropic activities are carried out and which functions as a testament for safeguarding family properties.
Which is the most appropriate solution? To answer this question, it's necessary that a legal firm specialized estate planning, like Caporaso & Partners, analyses your property so as to satisfy your specific legal needs. If you are at the beginning of your professional or commercial life, even better, planning ahead is essential for avoiding the expenses for transferring property, trademarks, activities, etc.