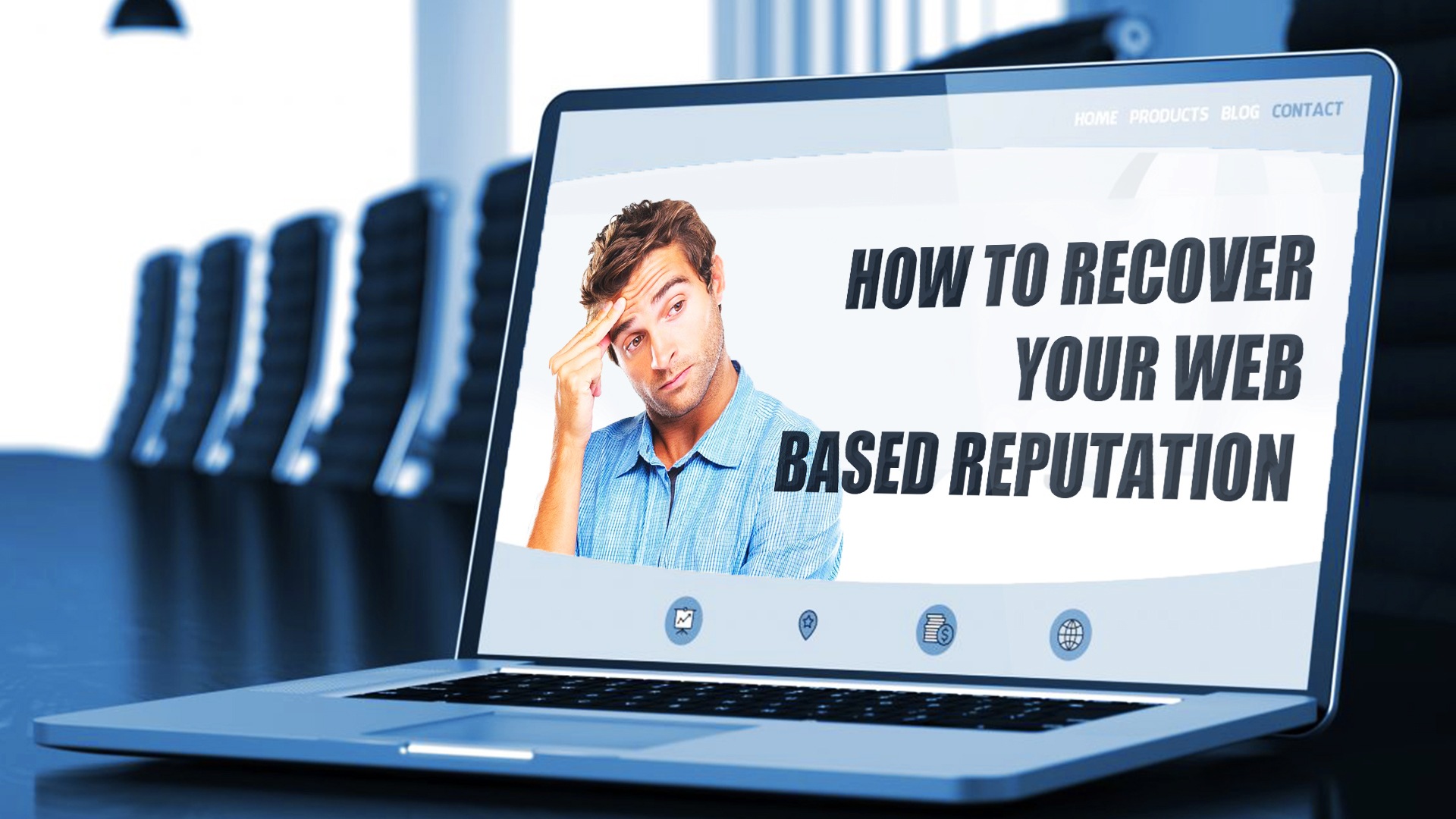 Recovering an online reputation that has been lost isn't easy, but it is possible. What is an online reputation? This is the group of elements that, joined together, represent a person's or business' prestige on the Internet. Building a reputation isn't simple, basically because it depends not only on what you say about yourself, but also, above all, on all content appearing on the worldwide web regarding this person or business.
More than just a few have been affected by scandals that have damaged their online reputation. This has become one of the fastest and most efficient ways of affecting a rival these days, from an ex, to an old commercial partner or a business competitor.
Anyone can launch, articulately or not, a smear campaign against you. Fortunately, there are ways to counteract these campaigns and we can help you recover your online reputation. We'll explain how we do this, in this article.
How much can having a bad online reputation hurt you?
Bad management of your online reputation can give you a lot of headaches. There are plenty of examples that support the previous statement.
Seven years ago, the Air Europa airline company refused entrance to a passenger traveling alone, in a wheelchair. Infuriated, the passenger published a tweet where he criticized the discrimination he suffered. Many shared this message. The business delayed their response, and the results were terrible. Their ticket sales fell quickly. It wasn't simple for them to recover their online reputation.
In 2015, a Peruvian found a cockroach on a pizza from Domino's Pizza company. The man immediately to the site's management to report it. The directors didn't believe him and claimed that the man himself put the insect on the pizza. The Peruvian showed his discontent on Twitter, with photos of the cockroach inside the pizza. The damage was immense.
Adding more fuel to the fire, they tried to excuse themselves with this mistaken message from the United States: "We're not in communications; we're pizza makers. Maybe we don't know how to explain ourselves correctly, we aren't the best editors." The protests were so loud that Domino's Pizza temporarily closed their establishments in Peru. Advice: it doesn't matter what you do, whether pizzas or screws; you always have to be careful what you publish on your digital platforms.
So, when confronting reputational crises situations, face the problem and show your face. In these cases, taking immediate measures that include the use of experts in various areas is important. Experts that big businesses keep on hold and to who we offer you access.
Damage to an online reputation, a more common problem than you think
"It doesn't matter what they say about me on the web. The truth will always prevail," many allege. They are mistaken. These days, when a future employer, partner, business associate looks for information about you, he doesn't hire a specialized business, with professionals able to discern how your online reputation is. They simply open a search, type in your name and begin to consult the first results of the search.
If the content that attacks your reputation is well-placed, or rather, if they appear among the first results of the search, then you have a problem. If the same content goes viral through several digital social networks, the situation is even more complicated. Nonetheless, don't panic, because we are specialized in dealing with these crisis situations and we can help you.
The era of the web call 2.0opened the possibility that anyone could become a content producer. Creating a blog or website and publishing something is relatively quick and simple. Therefore, anyone can say what they want, in their own space. This is ideal for those who go to any extreme to defend freedom of speech. Now, the whole world supposedly has an "online voice". I'm not so sure.
In the oceans of information that arrive on the web daily (millions of blog posts, millions of tweets, photos, etc.) the greatest danger is its irrelevance. That is, there is a lot of content online, but very little is visible. The search engine algorithms are such that if they aren't found on the first three pages of results, they don't exist. This can work in your favor or not.
Techniques for recovering your image on the web
If a lot of content is written against you on badly positioned websites, it won't matter much. Now, if you were to reply to this content to improve your online reputation on other, also badly positioned sites, you're losing time and money.
We understand the techniques of good online positioning very well. Hence, the creation of high-quality content is inside the packet of solutions that we offer. Then, we take charge of publishing said content on different platforms, all of them very well-placed.
What do we accomplish with this? Content that damages your online reputation might appear on 20 sites. However, we can place the content that we create for recovering your online reputation on the first pages of results. So, before any search, the positive articles regarding you and your business will stand out the most. Meanwhile, the others will sink to the following pages of results.
Plus, we'll also take charge of reporting the content published in those pages. Another technique that we apply, whenever possible, is to publish various comments inside those same sites with content that damages your online reputation. In these comments we try to give a more favorable image of you or your business.
Another system that we apply is to legally attack said sites, reporting them or sending legal warnings requiring them to remove the content. And if all this doesn't work, there are some less orthodox means that bring results and in case of which we will tell you in person.
Nonetheless, we want to warn you that in no case will the solution to your online reputation crisis be immediate. This is a process that takes time; however, if you apply the strategy that we suggest well, it will usually be very effective. Take care of your online reputation, and act now!