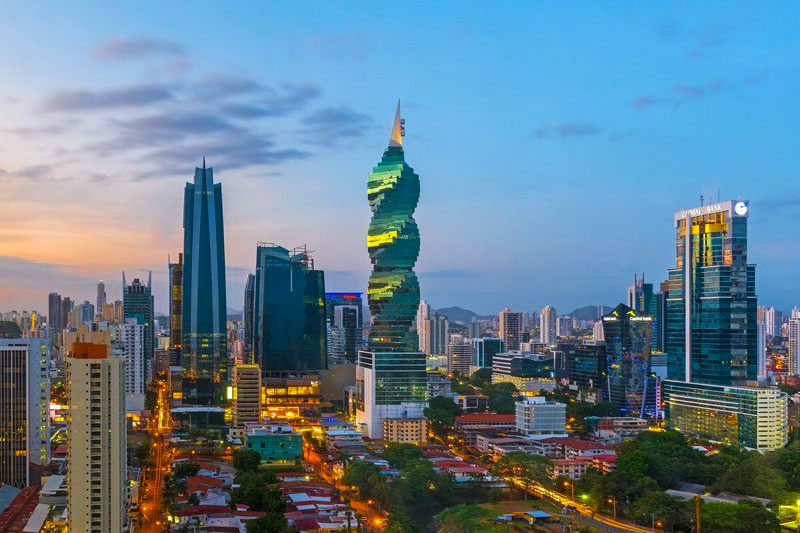 In its day, the Anonymous Company of Panama was a legal tool used mainly by businesses with transnational interests. Or else, they were used by individuals with the intention of protecting their assets.
However, we have seen another user profile appear in recent years.
These are the people who don't belong, for now, to the financially elite.
The majority are younger than 40 years old, They've built an online business that provides them with an interesting monthly income.
They come to Panama and open an anonymous company that works with web services.
Usually, these young people, the new rich, are engaged in selling products, but mostly online services. Or they carry out other profitable online activities, like drop shipping, buying and selling domains and websites, selling hosting services, creating websites, digital marketing, subsidiary marketing, writing web content, creating YouTube videos, managing digital marketing and publicity businesses, cryptocurrencies, participating in a startup and so forth.
I've known many of them; they come from a little of almost all countries, including Spain.
And what caught my attention is that there are even people who earn less than 50,000 Euros a year.
With an Anonymous Company in Panama it can be 30,000 more per year.
A YouTuber came to me. He's 38 and has a successful YouTube channel. He's from southern Spain, he opened an anonymous company and now he's requesting residence in Panama.
"I have a men's fashion channel. I teach men how to dress, to mix colors, to dress for certain occasions, etc.
"The channel took a while to get a move on. At first, I only made videos as a passion. I began, when I was very young, working in a men's clothing store. With time, I got into the field of fashion and clothing. Then, I realized that customers were looking for me to ask me for advice and that they followed my suggestions. So, I thought of spreading the word to a wider audience. However, at that time I had no idea that I could earn a living with it.
"I still remember my emotions when I received my first check from YouTube for 100 dollars!
"To make a long story short, my income from YouTube has been growing ever since. Right now, I am earning around 5,000 dollars per month. Some 60,000 dollars a year. Unfortunately, with taxes, my income is reduced to about half that.
"It took me about 2 years to make the decision to go to Panama and open an Anonymous Company. Since I began to receive 1,000 dollars net per month, I had been searching for a better tax deal. I made my investigations, looked through a lot of options and finally decided on an Anonymous Company in Panama."
"Leaving Spain cost me dearly, but now I'm happy. For the sole reason of changing my residence to Panama, I'm earning some 30,000 Euros more per year!
"Basically, the income I'm generating with YouTube is all for me, completely tax-free. With this amount I can live super-well without working.
"In fact, with what I earn now, I can allow myself the luxury of paying some freelancers to lighten my workload from operations. And I just dedicate myself to creating the video content, which is what I love doing the most."
Advantages and features of the Anonymous Company of Panama
Let's go over here what the most important benefits of an anonymous company are:
Income is completely tax exempt. Total exemption is applied to income coming from abroad. This tax exemption does not apply to United States' citizens.
Panama is the second largest financial center for offshore companies, following Hong Kong.
It only takes, as a minimum, one shareholder to form the company. This way, you don't have to worry about putting a possible front man in the company in the case where there is only one owner of the company.
No payment of company capital is required. No minimum is required.
Exemption from presenting financial statements to Panama's tax officials.
Exemption from the obligation of calling a shareholder's meeting at least a year.
The annual quota for renewing the company is only 600 Euros. This is a set fee, which isn't related to the company's volume of income.
Time to set-up the Company: five days.
Citizens from Spain or other friendly countries can easily obtain residence. This must be done through a lawyer in Panama.
After 5 years of residence, you can request Panamanian citizenship.
If you are reading this and wondering how to obtain a reduction in taxes, contact our law office. We can analyze what is most convenient for your case.