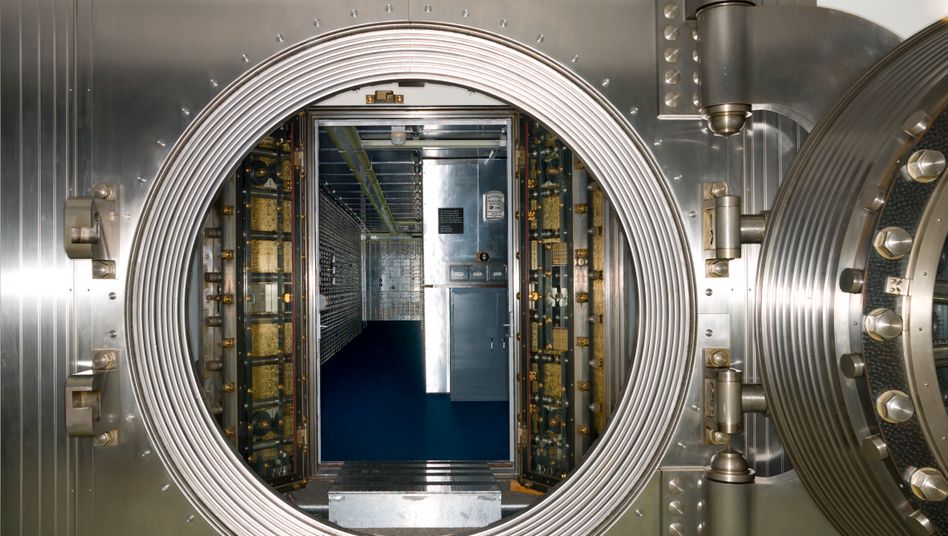 Why keep a cash reserve in an anonymous safe deposit? Because bank accounts can be attacked by the Tax Agency or by creditors, partners or spouses Your cash income can diminish drastically due to the forced closure of your business or the missed rent payment. The bank itself can freeze your account due to an investigation or the lack of documentation.
How can you survive in these cases? You may think that these cases are sporadic ad that they can't happen to you. We lawyers see these types of cases every day and often the client finds that he doesn't even have money to pay his lawyer. This is the banking or business death.
Obviously, these facts can and must be avoided. However, it's always necessary to have a plan B.
Before Covid-19, I always advised my clients to keep 50% of their capital in real estate and the other 50% in at least two banks, stocks or bonds. You should always have 20% in liquid assets, meaning, money that you can spend immediately.
Many have created their own gold reserve, but even this has its highs and lows, and then, when you sell it, you have to pay commission fees. Cryptocurrencies have substituted gold for the new generations, but they, too, have market limitations.
These days, I would say that a perfect distribution is 30% in real estate, 20% in stocks or fixed term deposits, 20% in bank accounts, 20% in Bitcoin, and at least 10% in cash in a safe deposit box. This proportion is based on a capital of 1 million Euros. Obviously, it changes according to needs, the predisposition towards risky investments, and total capital.
In any case, I think that you should potentially have a liquidity equal to years of life under minimal conditions.
Who offers services for non-banking cash deposits?
For up to a year, only banks offer services for cash deposits in an anonymous safe deposit box. And due to the uncertainty of keeping money in the bank, the bank service of renting safe deposit boxes has fallen into disuse in recent times. Some banks have even eliminated the service. However, recently, the demand for depositing cash in an anonymous safe deposit box has increased. It no longer seems safe to keep jewelry, gold, documents, and, above all, cash at home.
Plus, keeping a large amount of cash at home has become somewhat dangerous. It's not prohibited; however, however in case the tax agents come for a visit, you will have to show them the origin of the funds.
However, it's advisable and prudent to always keep cash reserves because you never know what can happen. It could happen that they block your credit card, that your internet isn't working, that your electricity goes out, or that your account is blocked. Paying in cash lets you carry out your transaction and you avoid the consequences of not paying.
A person who works for himself or has a business he manages, is liable to face the unexpected or emergencies. The availability of a cash reserve can be highly useful when there are no other solutions.
Quite often, money is kept in the house. However, this is not always the best solution in terms of security. Keeping your cash in an anonymous safe deposit box is much better.
This is why I looked for and found a solution that permits keeping money in an anonymous safe deposit box, which can satisfy your needs for security and privacy.
It's an ultramodern safe deposit box service, recently installed here in Panama, not far from the Tocumen Airport Hub, where you can not only store cash, but also important documents, jewelry, cryptocurrency hardware wallet, etc.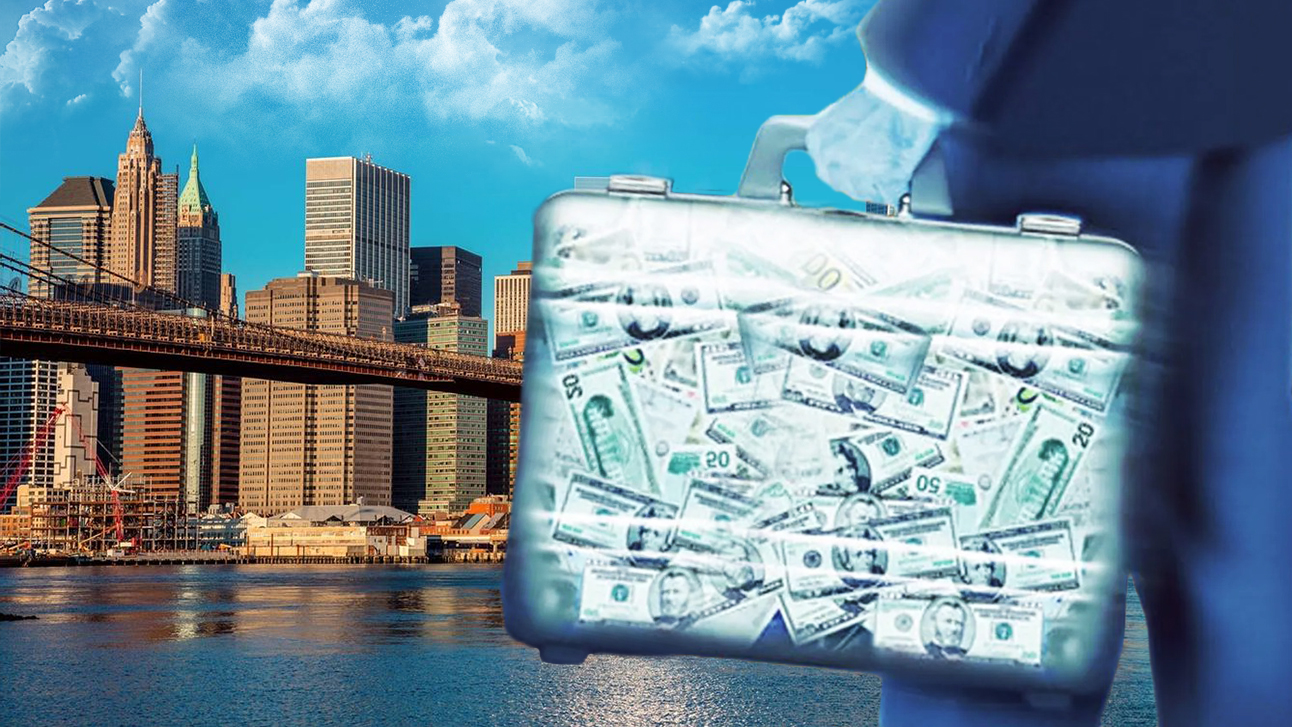 Is keeping cash in an anonymous safe deposit box the solution? Let's see the advantages.
Let's see the main advantages:
You don't have to keep anything in your house, so you won't have to worry about anyone stealing it or having to show where your assets came from.
Your safe deposit box is protected from fires, floods, natural disasters and theft.
The installations are watched and monitored 7 days a week, 24 hours a day with super modern surveillance systems.
Unlimited access to your box, every day of the year.
You choose the people, other than yourself, who can access the box, if you desire.
There are abundant advantages to protecting your cash in an anonymous safe deposit box, and you can get them with one annual payment, completely anonymous.
Panama is a safe place, with a tradition for financial services for businesses and isn't opposed to moving cash. Plus, the country can depend on the largest airport hub in Latin America, and is easily accessible from any part of the world.
It's possible that you have received a payment in cash in Mexico and you don't want to return to your country with cash. Maybe you'll need it in the near future for other matters and it's better to leave it in a safe deposit box in Panama. And no one will know.
Furthermore, for those who often travel between the two continents or between different countries, there is a need to keep money in various currencies. In fact, every time you make an exchange in a bank, you lose a significant part of your money.
However, that's not all, since, in addition to money, you may also need to keep corporate or bank documents, your will or sensitive data.
If you're interested, you can reserve a call and I can go into deeper detail with you on what to do to keep cash in an anonymous safe deposit box. I'll also explain what you have to do to safeguard your privacy while complying with the laws. Be careful, however, all this is just for depositing legal items; in fact, the access to safe deposit boxes is protected by metal detectors and also for drugs.
Governments want to eliminate cash
The fact that various countries have applied restrictions to the circulation of cash is an injustice that deprives citizens of the right to use their own money.
Payment with physical money is the least expensive and most direct system for exchanges in which two parties exchange values, so there's no need for an intermediary.
In many countries, the use of cash is regulated by anti-money laundering legislation. European countries have set the limit for use of cash at 1,999.99 EUR, and starting January 1, 2022, they'll reduce it to 999.99 EUR.
These countries are promoting a cashless program. For this reason, requests for keeping cash in an anonymous safe deposit box are increasing.
The cashless plan was developed by various governments to boost the use of credit cards, debit cards and payment apps, to modernize their country and boost the development of a more digital, faster, simpler and transparent system. However, this is a big lie: they want to control your money.
The Cashless plan foresees the gradual elimination of using cash. And to do this, some have even proposed the introduction of a CashTax, which is applied to cash payments, with hopes to discourage its use. Another abuse.
This way, the use of cash could only take place in exchange for a payment. The arguments for supporting the Cashless plan are the usual: the fight against the black economy and tax evasion.
However, a report from the European Commission states that a direct correlation between the use of cash and tax evasion has never been demonstrated.
A large part of the population uses mostly cash, and not necessarily because they want to evade taxes. Often, they're people who don't know how to use the new technologies or because it's just easier for them to pay directly.
In addition, European regulation doesn't establish any limitation on the use of cash; traceability is only applied on operations that exceed 10,000 Euros.

Less cash means less freedom
The impression is that, like always, governments are attempting to impose demagogic and populist measures to resolve complex problems the capacity to analyze and find adequate solutions. And thus arises the need to keep cash in an anonymous safe deposit box.
Limiting cash is a restriction of personal freedom, because cash is a payment system accessible by everyone and doesn't depend on other structures. This is one more reason for keeping cash in an anonymous safe deposit box.
If cash were eliminated, the citizen would depend exclusively on other forms of payment, from which, however, they could be excluded at any time with just the click of a key.
So then, you'll understand why having cash on hand is highly important for protecting yourself from any situation that can arise.
To protect you, your family and your business, having a cash reserve in an anonymous safe deposit box is a sort of life insurance. It's better to have it than not have it.
If you're interested in renting a safe deposit box in Panama and you want to know how to keep cash in an anonymous safe deposit box, contact me by email or reserve a call.