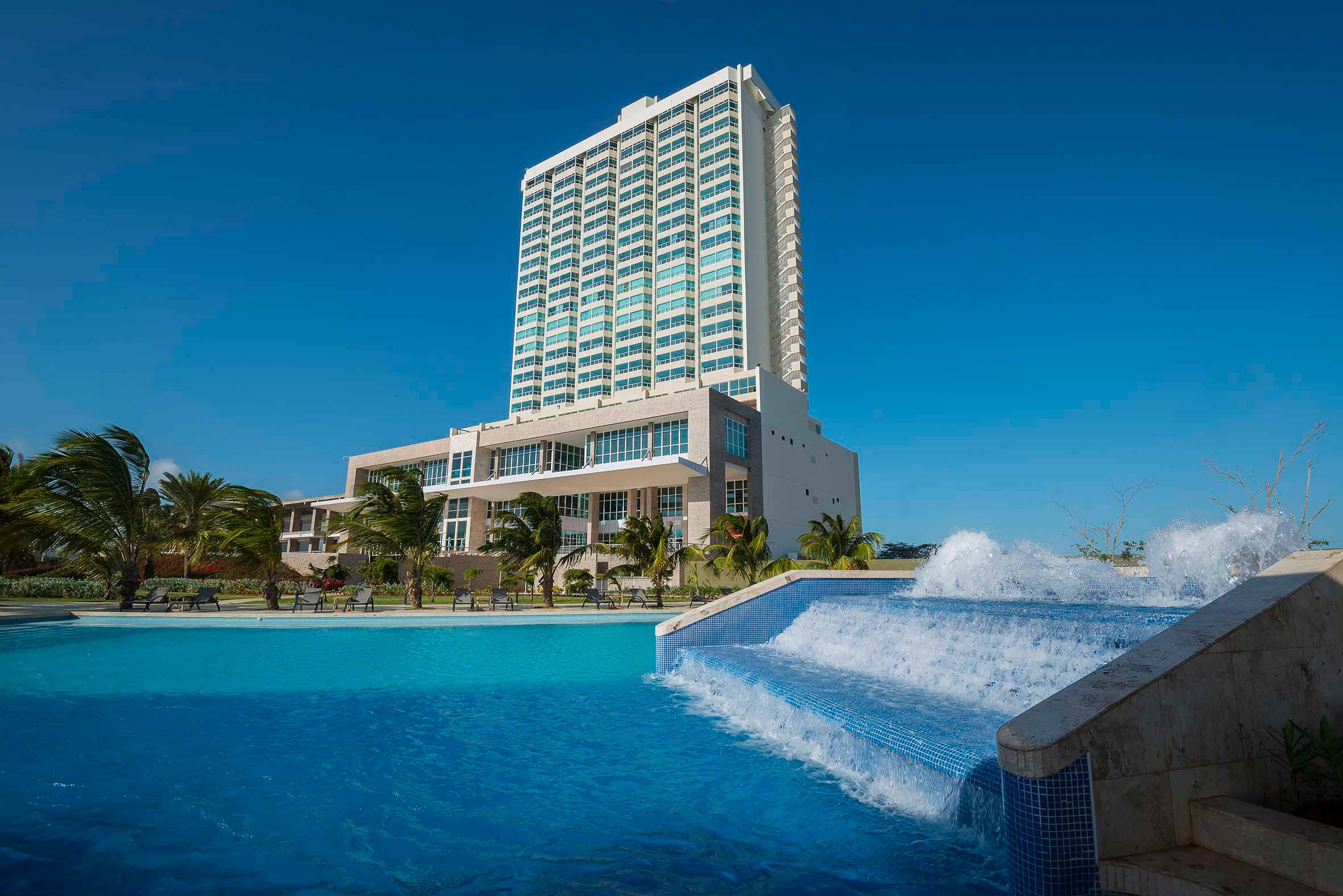 Talking about investing in Venezuela is frightening, but business always has its risks; besides, Isla Margarita is a secure zone.
Have you ever heard of the Isla Margarita? It's the one that makes you think that "Investing in Venezuela is possible". Even though with everything you read about Venezuela, I'm sure that few have thought that investing in Venezuela would be very profitable. In the midst of political chaos, with sanctions and rampant crime, the majority would say, "No thanks!" But if you stop and think about it, where is there a risk-free business?
In Venezuela we're witnessing the flight of wealthy people, frightened by the political system and fearful of being in the sights of organized crime. But there's one spot in all of Venezuela where people live in tranquility, with high a standard of living at a very convenient price. This is Isla Margarita, a free port in the Caribbean Sea.
Its inhabitants call it the "Pearl of the Caribbean" and they're right. Isla Margarita has always been one of the main tourist centers in Venezuela and is the destination of millions of people from the airport every year. Until 2019, it received between three and four million visitors yearly; at the end of December 2020 only 750,000 arrived.
Despite the adversities, tour operators continue to attract more visitors. In this 2021, there has been a slight increase in the number of travelers, a tendency that travel agencies and local businesses will continue. But what is even more interesting is that real estate prices have gone down drastically and luxury apartments can be bought starting at 50K dollars.
The best kept secret in Venezuela
Isla Margarita has a dry tropical climate, so the temperatures are pleasant all year round. You can enjoy a wide diversity of beaches, ideal for all types of people. Those who prefer aquatic sports have their space, just like those who want to relax while taking in the sun's rays. This destination isn't attractive just because of its beaches, but also because it has several very suggestive natural sites, like the Cerro El Copey, Tetas de Maria Guevara and the Restinga Lagoon.
There are three cities visited the most on Isla Margarita: Porlamar, which is the center of tourism, Juan Griego and La Asuncion. You can either take a flight that lands at the international airport of the Caribbean "Santiago Mariño" to reach the island or else on board a ferry or an other type of vessel from the Venezuelan mainland.
There's an abundance of hotels on the Isla Margarita, with prices for every pocket. There are boutique hotels at more than 100 Euros per night (Aquarius Hotel Boutique, LIDOTEL Hotel Boutique Margarita), and other hotels where, for less than 40 Euros you'll have accommodations and breakfast included in the price.
Luxury properties for 300-500 per sq. meter for investing in Venezuela
The most appropriate area for investing in real estate on the Isla Margarita is Porlamar, the most populated city and served on the beach. If you ever dreamed of living on the beachfront, with a pool, sauna, gym, shops and supermarkets with everything, this is the right place for you. Services like electricity, water and internet are very economic. A maid could cost 40-50 dollars a month. Imported foods are expensive for the Venezuelans, but not for those who earn in dollars or Euros.
A digital businessperson can easily set up and manage their online business from there. Imports are tax exempt and in less than 30 days you can receive anything from the United States, without paying any taxes. If you'd like to remain their for several months to see how the lifestyle is, you can find a luxury apartment to rent for 300-400 dollars.
Real estate investments should be made with a long-term return in mind. Therefore, the investor's profile is that of young people or retirees who want to spend a few years or seasons in a paradisiacal spot, with a temperate climate all year round. A short trip will convince you that investing in Venezuela, in Isla Margarita, is possible.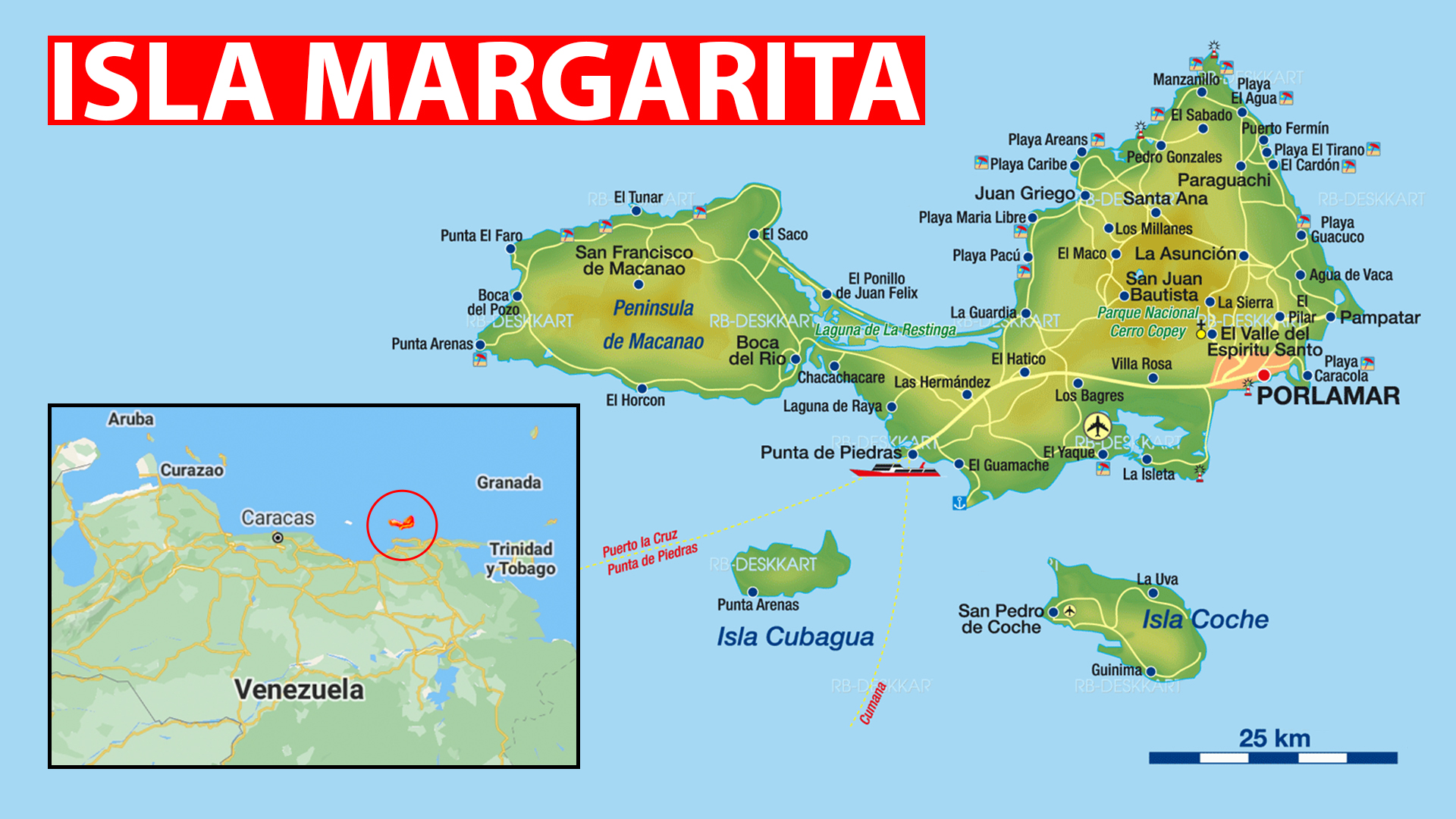 What can you do on Isla Margarita?
Enjoying the beach is the most common thing to do on Isla Margarita. Among the most famous beaches are Caribe, El Yaque, Pampatar, Manzanillo, Guacuco, El Agua, La Restinga, Moreno and, a little further away, Punta Arenas.
Porlamar is the city with the most entertainment, and so there are various offers for your free time. You can also visit the statue of Bolivar, the Church of St. Nicholas from Bari – built in the middle of the XIX century – and the Francisco of Narvaez Museum.
Meanwhile, in La Asuncion, which is the capital of the state of Nueva Esparta, you can visit the Castle of Santa Rosa and the Museum of Nueva Cadiz. You can also visit the La Galera fort in Juan Griego, another important city.
Other options for visitors are the Marino Museum, in the city of Boca del Rio, where they have an outdoor aquarium. If you like trekking, you should visit the natural monument Las Tetas de Maria Guevara, two very similar hills located in the southern part of the island. Nearby, there are three spectacular lagoons.
One of the most visited places is the Laguna de la Restinga, a natural park famous for its mangroves. You can go on a boat tour there. Adrenaline lovers can go to Parque el Agua, which has the highest slides in Venezuela.
The Caporaso & Partners Law Office can help you locally and advise you on where and how to invest in Venezuela and in Isla Margarita.
Reserve a phone consultation now.