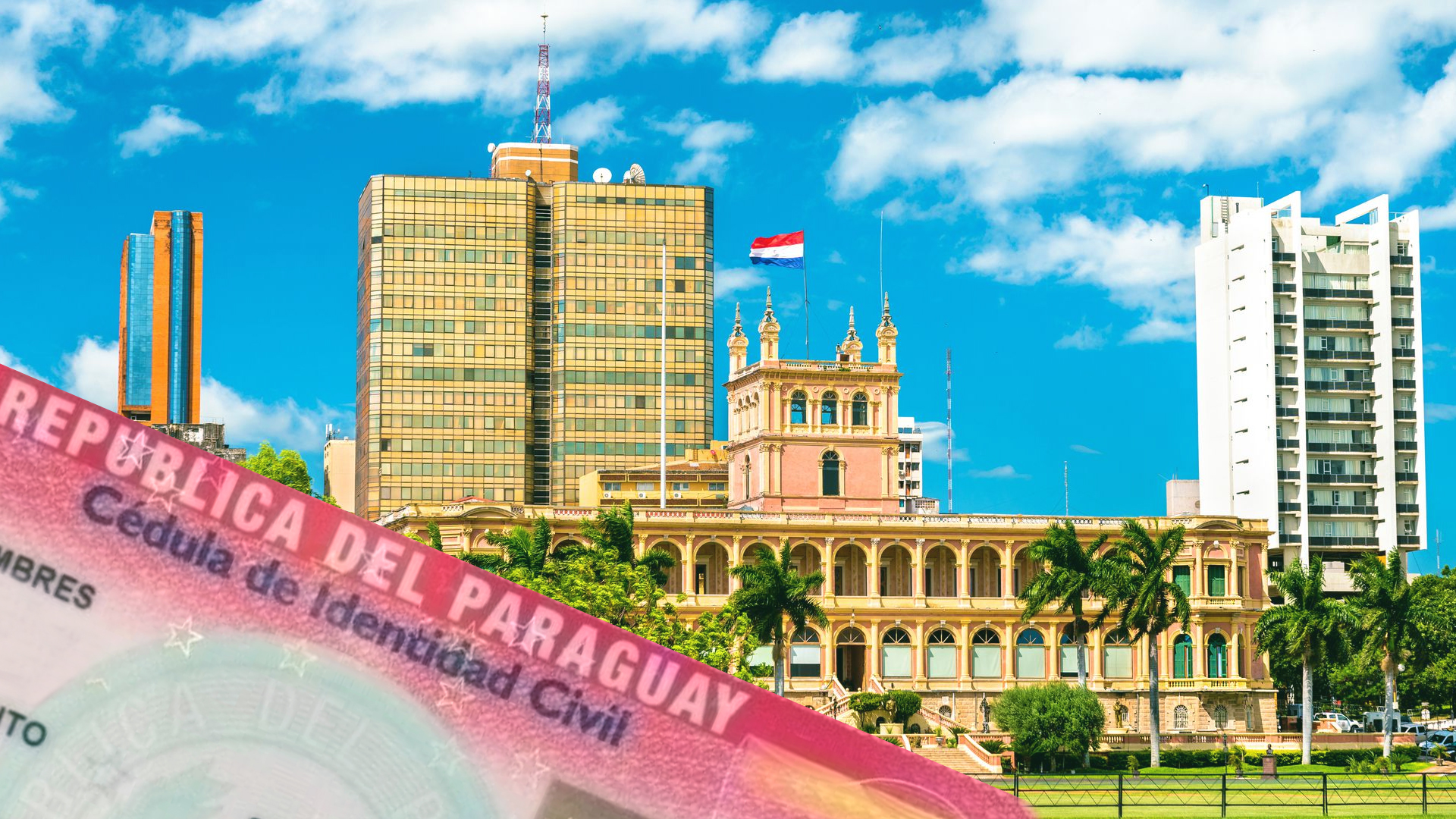 Paraguay is a politically stable country, has a sustained economic growth, and has been able to manage the Covid-19 pandemic well. Its rich culture, agreeable climate, security of its citizens and tax advantages have transformed it into one of the most attractive nations in Latin America. How do you obtain residence in Paraguay? If you do it with the support of experts on this subject, the process won't be complicated, but quick, yes.
Paraguay's tax advantages
Foreigners who reside in Paraguay don't have to pay taxes on income generated abroad. Residence allows this person to enjoy almost all of the same rights as Paraguayan citizens. The only difference is that they can't vote in any election.
The VAT in Paraguay is 10%. Nonetheless, a reduced VAT of between 2,5% and 5% is also applied, The corporate tax on businesses is 10% on income obtained.
The formation of businesses in Paraguay isn't the country's strong point. This process is complicated, prolonged, and expensive. Generally, the people seeking residence in Paraguay already have their offshore company in another jurisdiction.
How do you obtain residence in Paraguay?
Any person in the world who can enter Paraguay without a visa (EU + UK, Switzerland, Norway, Russia, Turkey, Iceland, Ukraine, Georgia, Canada, United States, almost all of the Latin American countries, South Korea, Israel, South Africa, Taiwan, Singapore) can apply to obtain residence in Paraguay. The process only takes a week. To do it, it's necessary to comply with a series of requirements. For example, you must present an apostilled copy of your birth certificate and also an apostilled copy of your criminal record, both with an apostilled translation, as well as an apostilled copy of your marriage certificate, in case you're married. The interested party will only have to travel once to Paraguay.
Regarding the economic situation, it's only essential to deposit 5,000 dollars in the Paraguay National Bank as a proof of solvency. This money has to be new, without any marks; it can be withdrawn after 4 months, when the authorities deliver your resident ID card (biometric document that permits you to travel without a passport in the majority of South American countries). If you desire, you can withdraw your money during another trip. The person can withdraw this card on his own, although we can do it for him and then, send it to his home, in any country.
Once a person is recognized as a citizen of Paraguay he will have to re-enter the country only once every three years in order not to lose the status of permanent resident.
The cost of the residence procedure is 8,000 EUR (doesn't include trip, stay, and translations). If the client also wants a driver's license and to open a bank account, the price will be 1,000 EUR for each service.
General Features of Paraguay
This is the fifth smallest country in South America. Its population doesn't reach eight million inhabitants. It borders with Brazil, Bolivia and Argentina. There are two official spoken languages: Guarani and Castilian. The government system is Presidential, and Mario Abdo Benitez of the Colorado Party governs these days. The Constitution prohibits Presidents from running for re-election.
The government hopes for a growth of 4.5% of the PIB in 2021. Among the sectors that have improved the most during the last year are services, construction and manufacturing.
An important advantage is that in Paraguay, it's very simple to convert any licensing to work as a professional.