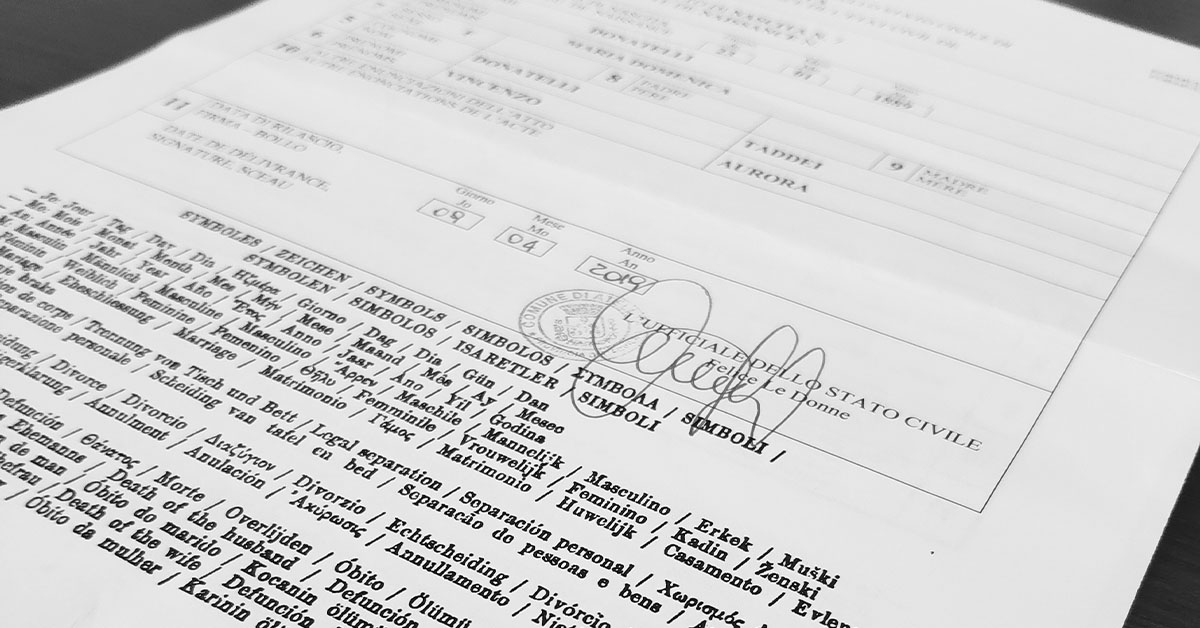 However, it can be difficult to retrieve Italian birth certificates in order to obtain the Citizenship-by-Ancestry. There is a lot of scattered information, especially if it is old. Older records are not digitized. This means that you would need to invest a great deal of time and money in searching for these documents.
At Caporaso & Partners we offer you this service. We can obtain these birth certificates in a reasonable time thanks to our experience and wide network of contacts all over Italy. After you provide us with a few simple details, we take care of the rest. Please contact us for any questions you may have.
People often have doubts about their family tree. Many believe that they have Italian ancestors; but they need to be certain. We can help you organize the information. We offer you the possibility of sharing this information with your family members to create a family tree together.
As we mentioned at the beginning, many Italian birth certificates have not digitized. However, others have been, thanks to the financial support offered by public and private organizations in Italy. Tens of thousands of euros have been invested to place these data in cloud services.
Amid such volumes of digital information, it is easy to get lost. With our information retrieval experts, we can help you find your digitized item. They have a wide range of digital tools that streamline the entire process.
Our specialists study the birth certificates and undertake almost a detective work to provide you with the most complete file possible. This will allow you to use the birth certificate for any purpose, especially to obtain the Citizenship-by-Ancestry.
We are always very serious in our work. However, please note that searching for birth certificates in Italy, especially those from the first half of the 20th century and earlier is complicated. Therefore, a dose of patience is recommended.
The consultation fee is 50 EUR for the initial consultation plus 350 EUR to support you in the entire research.