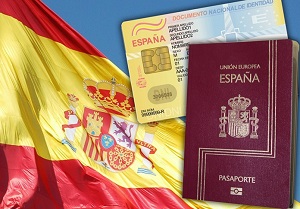 The Golden Visa is a type of visa created by the Spanish Government with the idea to support foreign property investment, and therefore, people who receive this figure will enjoy a series of advantages, like the entrance and residency in Spain through a residency permit.
In order to receive this visa, it's also necessary to comply with a series of requirements:
The property investment must be made with 500,000 EUR. A document that proves that said investment has been made (purchase/sale contract, notary deed, or document of property's registration). Count on Public Safety or Private Health Insurance, from an insurance company able to operate in Spain. No criminal record in Spain and the countries of residence for the last 5 years. You must visit Spain at least once during the period of residency.
Benefits granted with the purchase of this visa:
Permission for temporary residence I Spain for at least 1 year, extendable for periods from 2 years (residence authorization), up to 5 years, as long as the investment made is maintained.
The residency authorization grants the option of working if desired. Extension of this permission to direct family members.
Option of obtaining, subsequently, the permission of permanent residency (requirement for this option—5 year residency).
Organizations where you can request the Gold Visa:
Spanish diplomatic missions
Spanish Consulate offices
Time frame for an answer from these organizations is usually 10 to 17 business days, with a maximum 30 days for an answer (if there is no answer, the request is approved for administrative silence).
Fees
Regarding the fees, we divide the negotiation process in the following manner:
Interview: dialogue with the client or his/her representative to know the characteristics and criteria that comply with the property or investment that he wants to make.
Pre-contract: beginning of the activity and visiting the properties and various options to make a pre-selection of the different possibilities that comply with the client's criteria and needs. Analysis of all offers in the Spanish market and final selection.
2000 EUR
Contract: visit with the client (essential) of the various offers selected to determine which is the most tempting for the client. Valuation report and investigation of prices for the properties. Negotiation with the seller, reducing the property's market price by up to 30%. Security contract, notary, registration, administrative procedures.
4,000 EUR + 6% of the investment.