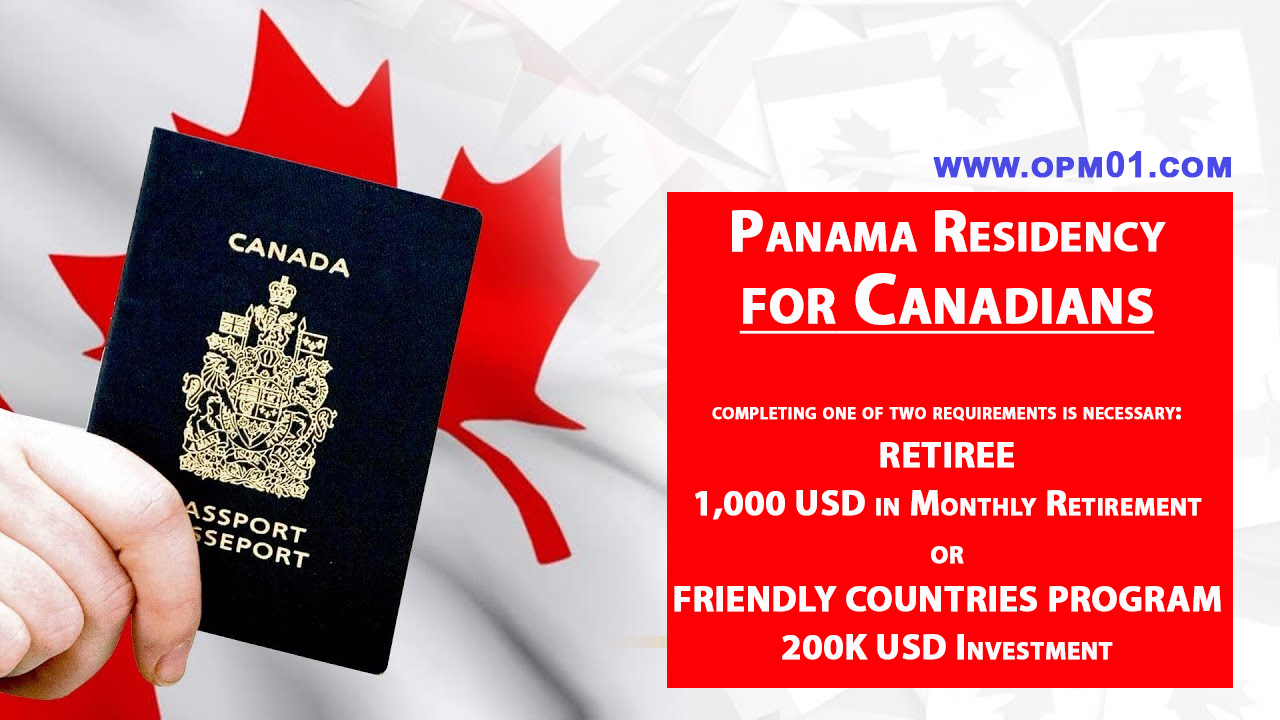 The crisis in Canada has caused many to pull their money from the banks and seek the residence in Panama for Canadians.
The heavy crisis unleashed in Canada has made many retired people in that country search for fast alternatives for protecting their money. Among the options most recommended by immigration experts is that of obtaining permanent resident status in Panama. There are two possible ways to do this: applying for the retirees program or through residence for friend countries.
Justin Trudeau's government is in serious trouble. His absurd policy of obligating every citizen to be vaccinated against Covid-19 has clashed with the opposition of tens of thousands of people throughout the country. In the face of the protests, the government threatened to freeze the bank accounts of the those in the protests, blocking the streets. This measure would be applied, even without a court order.
Faced with this potential danger, thousands of individuals are taking their money out of the Canadian banks. Further, others are seeking to establish their residence in Panama, a country with economic and political stability, with a lower cost of living and with facilities for obtaining residence.
Retiree Program in Panama
Any person with a minimum monthly pension of 1,000 dollars for their lifetime can apply for the retiree program in Panama. There is no age requirement to apply for this method. You only need to present a series of documents. Among these is the proof of a lifetime pension and your criminal record.
This program offers legal residence to its beneficiaries, as well as a series of advantages. Among these are 25% discounts on airline flights for national and international mobility. In addition, there is a 10%-20% discount on medical expenses and a 15%-25% in restaurants. Added to these is a 30% discount on train, public cars and the ferry fares
The beneficiaries of this program also have the right to an exemption paying duties on the importation of domestic equipment. Plus, they receive a tax exemption, every two years, on the importation of a car.
Program for friendly countries
Another way to obtain residence in Panama is through the "friendly countries program". This is a program that benefits the citizens of countries with which Panama has friendly, professional and economic relations. Canada is one of the 50 nations considered to be "friends".
Through this program, a Canadian citizen can receive a temporary residence lasting two years. Then, he has the option of applying for permanent residence. To opt for this category, completing one of three requirements is necessary: making a fixed term deposit for a minimum value of 200,000 American dollars, in a bank operating in Panama; investing in real estate valued at the same amount of money or showing that you have a contract for work in the country.
If you have doubts, reserve a phone consultation.