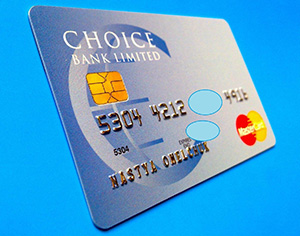 The Central Bank of Belize, which regulates the banks, refused to give more information even though the Caporaso & Partners law firm of Panama, which represents several of the bank's clients, is pressing them to issue an official communication ad explain in detail the situation that the bank is going through.
According to an official statement sent to its clients, the Choice Bank recognizes that the problem originated from a situation that involved the prepaid card component of its international baking business but, being prepaid cards, it seems like a badly told story. Faced with this, the Bank had to adopt said decision 'in the best interest of its depositors and other creditors", with the objective of budgeting cash flow within the present liquidity crisis it is facing.
For Ad Kees, vice-president of the Bank and Investment Services at Choice, the liquidity crunch that the bank is facing is very recent. "Until April 9 we were sending transfers to our customers and now we're working to find a solution as soon as possible," he affirmed.
The suspension of Choice's afore mentioned activities will stay in place until the regulatory authorities and/or the Bank itself feel that the moratorium can be lifted. Despite these serious complications in its operations, Choice explained in its communication that "it maintained a strong balance-sheet with a capital equity total, including capital paid and retained earnings, of more than 26 million Now the Bank admits its problems; even though as far back as November 2017, in a decision that surprised its customers, it had already begun to request a wide variety of documents of its accountholders to delay any intentions of withdrawing money from accounts as much as possible.

The Panamanian firm Caporaso & Partners invites the bank's customers to join together for possibly presenting a class action suit. Those who are interested in conferring on Caporaso & Partners their representation can contact the attorney Caporaso Gottlieb at [email protected].
Choice has been in operation since 2008. It was constituted under the International Bank Law of 1966, which allows international businesses and people not residing in Belize to obtain bank accounts in this country. Choice's accounts are not subject to local taxes or exchange restrictions and funds in foreign currencies are transferred freely with the requirement of converting to Belize dollars.
Choice has been considered one of the principal banks of Belize, a small country located on the eastern coast of Central America in the Western Caribbean, just below the Yucatan Peninsula in Mexico and to the east of Guatemala. For a long time, Belize was a British colony and member of the Commonwealth, until it gained its independence in 1981.
The Central American country's government has bet on converting the nation into a center of referral for financial services and has applied policies responsive to the development of e-commerce and international banking. According to the International Monetary Fund, Belize is an important offshore financial center, beginning with "the exemption from taxes, low registration fees and a law of flexible trust that facilitates trusts for protection of assets."