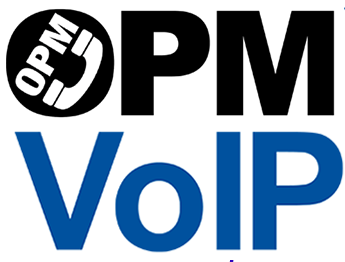 When you've been abroad for long or short trips, you'll have wondered how you'll keep in touch with customers, banks, PayPal, financial institutions, etc. Roaming calls and texts might have seemed the best solution to you, but when you received your phone bill you immediately realized that it was a very bad idea. You might have thought that, deep down, you won't need roaming because you use Whatsapp, Skype, Telegram or another app that lets you talk with anyone for free, during your next trip abroad. Then, you'll have noticed that the banks, PayPal, financial institutions, and many customers don't want to use these apps. It gets worse if the trip abroad is long. And then, what can be said if you need to change phone and you can't even confirm Whatsapp or other apps?
So then, what is the best solution? Obviously, everything depends on how deep your pockets are. A permanent, prestigious solution isn't cheap, but it will let you keep your numbers, even if you move from one country to another for a long time or if you move permanently. In fact, moving abroad doesn't mean burning your bridges with your own countries, where you often leave friends, family members and maybe a large number of customers you don't want to lose, behind.
Our telecommunications department, OPM VoIP, can offer you 100% portable phone solutions that let you:
Change your phone provider to us and thus keep your current number which, if you want, you can then change to another operator when you want.
Receive calls, calls and texts, or just texts, depending on the option you choose.
Receive, without cost (you have to have a working internet connection), your calls or texts.
Redirect your calls to another number and receive your texts in your emails.
Secure calls since your SIM cards are hosted on one of our servers.
We offer two options for keeping your cell phone number active abroad:
Purchase a mobile number with a physical SIM CARD that becomes your property. We'll manage the SIM, make the minimum refills so it will always be active, we'll direct the calls to another number or to a VoIP APP, and we'll send your texts to your email. The incoming calls don't cost anything and for those who call you from the same country the price is that of a local call.
Price: 360 EUR yearly
Countries available on request: Australia, Austria, Belgium, Colombia, Denmark, France, Germany, Ireland, Macedonia, Netherlands (Holland), Norway, Panama, Poland, Portugal, Rumania, Russia, Spain, South Africa, Sweden, Switzerland, Tunisia, United Kingdom, United States, Ukraine, Uganda
Take Note: the setup lasts 3 to 4 weeks because the SIM CARDs are requested by and sent to our office. In some countries, like Italy, we request a waiver and your work code.
Purchase of a VoIP number with immediate delivery, which lets you receive calls and texts. Prices vary from 180.00 EUR yearly to 360.00.
Available countries: Australia, Austria, Belgium, Brazil, Czech Republic, Denmark, Israel, Netherlands (Holland), Poland, Sweden, United Kingdom, United States.
Consult us for other countries; we'll try to find a solution for you, and if you want to use an existing SIM CARD, there's no problem.