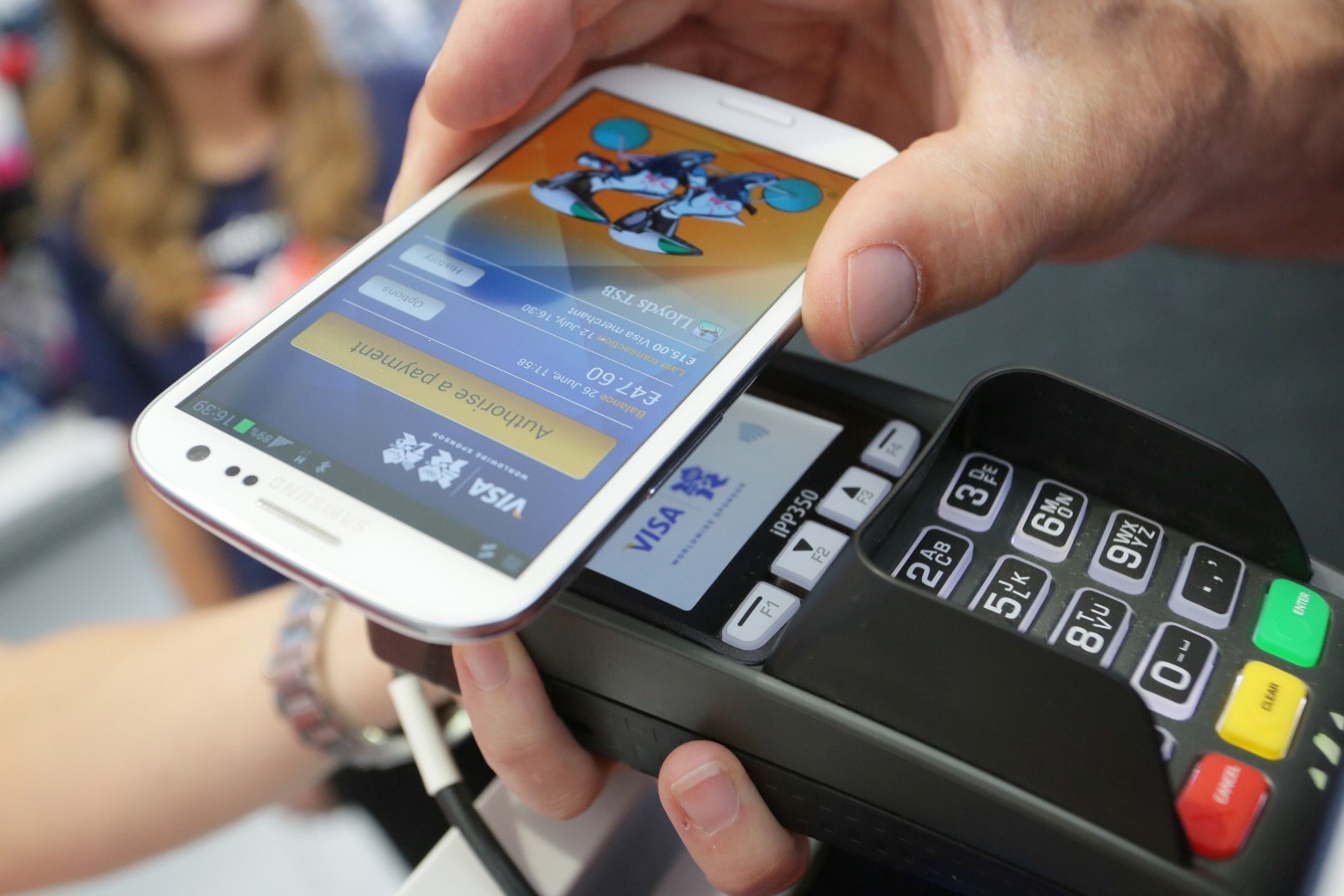 You can buy with a virtual card in stores using wallets like Apple Pay, Google Pay, Samsung Pay and other wallets. It can also be used like plastic cards in shops, grocery stores, casinos, hotels, etc. like a normal card. This works only if the establishment uses machines (POS) with NFC technology to charge the cards.
How do I pay in a physical store with a virtual card?
Paying with a virtual card in an online shop is quite simple and doesn't leave room for doubts. You simply enter the card's data, the security code and it's ready to go. That's not how it works when you use the same virtual card to pay in a physical store. To do this, you must have a mobile phone equipped with NFC technology.
With that mobile phone, you can get it closer to the shop's POS, which must also be equipped with NFC technology (this is already happening in the greater majority of stores) and it produces an exchange of data between your virtual card and the POS, until it validates the purchase.
What is the NFC technology?
The NFC technology (Near Field Communication) facilitates, essentially, the execution of non-contact payments. In other words: two wireless devices communicate together. One has money (a virtual card in a wallet) and another receives its signal and validates that there is money. When this happens, the transfer is completed, instantly and completely secure.
The NFC isn't new, because it's been used since 2003, but in recent years it has produced an enormous peak, beginning with the multiple advantages it offers.
Put your phone near the POS and buy
One of NFC's advantages is its communication speed, because the two devices recognise each other almost instantly, without having a previous encounter. On the other hand, one of the difficulties with NFC is that the range of action is extremely reduced, since it can't go beyond 20 centimeters. So, the devices have to be close to communicate together.
The two most usual uses of the NFC are identification and payments. In the case of identification, in some places, all you have to do is put the mobile phone or card with an NFC chip near a reading device to access sites. A clear example of this are bus tickets or metro cards. Nonetheless, the most extensive use is that of making payments, and more than a few experts feel that this technology will be the way we'll make most of our payments in the future.
How do I know if my mobile phone has NFC?
The answer to this question will vary according to the operating system your device uses. In mobile phones with Android, the quickest way is to enter the phone's Settings. Once there, look for "wireless connections," then, under "More," If your device accepts NFC, you'll find the option for activating it.
In other, more modern Android phones, direct access is already in the notification bar where you'll find the button allowing activation and deactivation of the NFC. Another variation is to install third party apps, like NFC Check. After installing this app, you can immediately know if you can count on having NFC in your phone.
For mobile devices that use iOS, the answer is much faster: all iPhones after number 6 come with NFC included. Nonetheless, an initial Apple only permits you to make payments with Apple Pay. However, beginning with iOS 11, Apple allows third party apps that can read the iPhone's NFC chip. This way, it's possible to pay in physical shops.
How do the main wallets operate?
The three main wallets rose consecutively. The first was Apple Pay, in 2014 and, a year later, Google Pay and Samsung Pay appeared.
Payments with Apple Pay have Face or Touch ID as their verification system, in order to give maximum security to the process. This payment system is present not only in iPhones, but also in iPads, Mac and Apple Watch.
In Google Pay's case, the verification system is either a password or your digital fingerprint, you have to download the app from Google Play. Once installed, it will identify you with your Google account. Once inside, scan your card or manually enter your information, including the expiration date and security code.
Meanwhile, with Samsung Pay, you must first install the app. After that, you can register your card. This wallet accepts up to 10 credit and/or debit cards, and there's no set limit on gift cards.
The advantages of using a wallet
The act of using a wallet offers many advantages. In the first place, you won't have to carry a thick wallet. No cash, not even cards. You won't have to enter your PIN to make purchases, so it's also more hygienic method, because there's the least amount possible of contact with other surfaces.
This is a very simple and secure way of paying.
Are wallets secure?
This is one of people's biggest doubts. And if I lose my phone and hackers access all of my cards? This isn't possible with the wallets. When you enter the cards, the wallets don't look at the numbers of that card in the app, but it's assigned a virtual number. This way, your money is always protected.