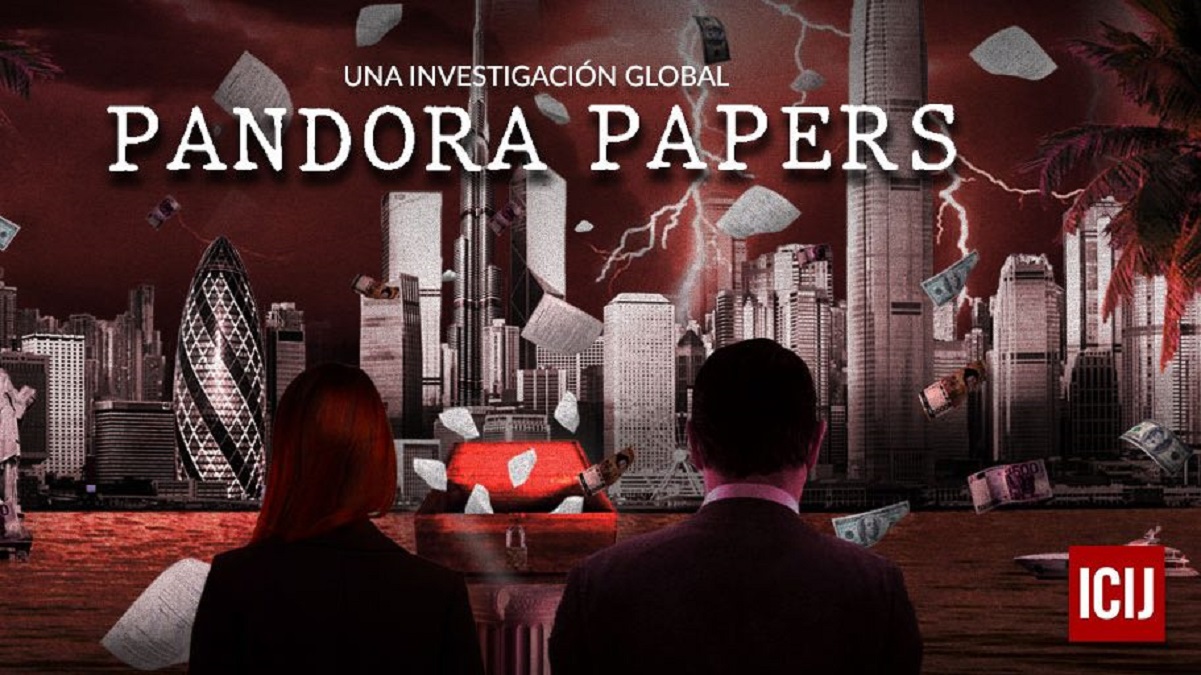 This time they accessed 11.9 million confidential documents, from 14 law firms. In the so-called "Pandora Papers" they discovered that at least 92 politicians and very powerful people from Latin America used the offshore companies to conceal their wealth and to pay less taxes.
Just like what happened five years ago with the Panama Papers, the ICIJ obtained secret documents and didn't reveal how they got them. Now, more than 600 journalists coming from 117 countries, analyzed the documents for months, to uncover the dirty negotiations of the implicated.
Who are the most known Latin Americans who appear in the Pandora Papers?
The Pandora Papers identified companies, structures through which offshore companies and undeclared sales of houses and stocks, by public figures, many of them with political power like presidents and ex-presidents of Latin American countries.
Three current leaders of Latin America are exposed in the Pandora Papers: Sebastian Piñera, of Chile; Guillermo Lasso, of Ecuador; and Luis Abinader, of the Dominican Republic.
Further, the names of several ex-presidents from Latin America also appeared in the ICIJ investigation. Among them were the Honduran Porfirio Lobo; the Paraguayan Horacio Cartes; the Colombians Andres Pastrana and Cesar Gaviria; and the Salvadorans Francisco Flores (deceased in 2016) and Alfredo Felix Cristiani Burkard. In addition to these, the Panamanians Juan Carlos Varela and Ricardo Martinelli and the Peruvian Pedro Pablo Kuczynski were also named.
Sebastian Piñera
Chile's president has several offshore companies registered in the British Virgin Islands. One of these was used for buying and selling a mining business in Chile. Meanwhile, the other two received money from Piñera's negotiations. One of the leader's sons acted as the director of one of these offshore companies until they decided to close it in 2018.
Facing the scandal sparked by the Pandora Papers, the Chilean governor's spokesperson stated that "Today, neither Piñera nor his family own or control investment vehicles abroad."
Luis Abinader
The Pandora Papers showed that the current President of the Dominican Republic and his brothers are beneficiaries of offshore companies registered in Panama. Both businesses arose before Abinader took office, and they used them to manage assets in the Caribbean country.
The ICIJ discovered that the stocks for these companies were kept, until 2018, "assigned to the bearer" one of the mechanisms employed for keeping the beneficiaries of these companies secret.
Abinader said that these companies were created by his advisers, who kept the stocks to the bearer, so that were at hand for a specific client.
Guillermo Lasso
The banking millionaire appears to be linked with 14 offshore companies registered in Canada, the United States and Panama. Of these, 12 went inactive shortly before Lasso competed as a candidate in the Presidential Elections of 2017.
"I have always complied with the Ecuadorian law that prohibits candidates and public officials from maintaining offshore companies," Lasso recognized.