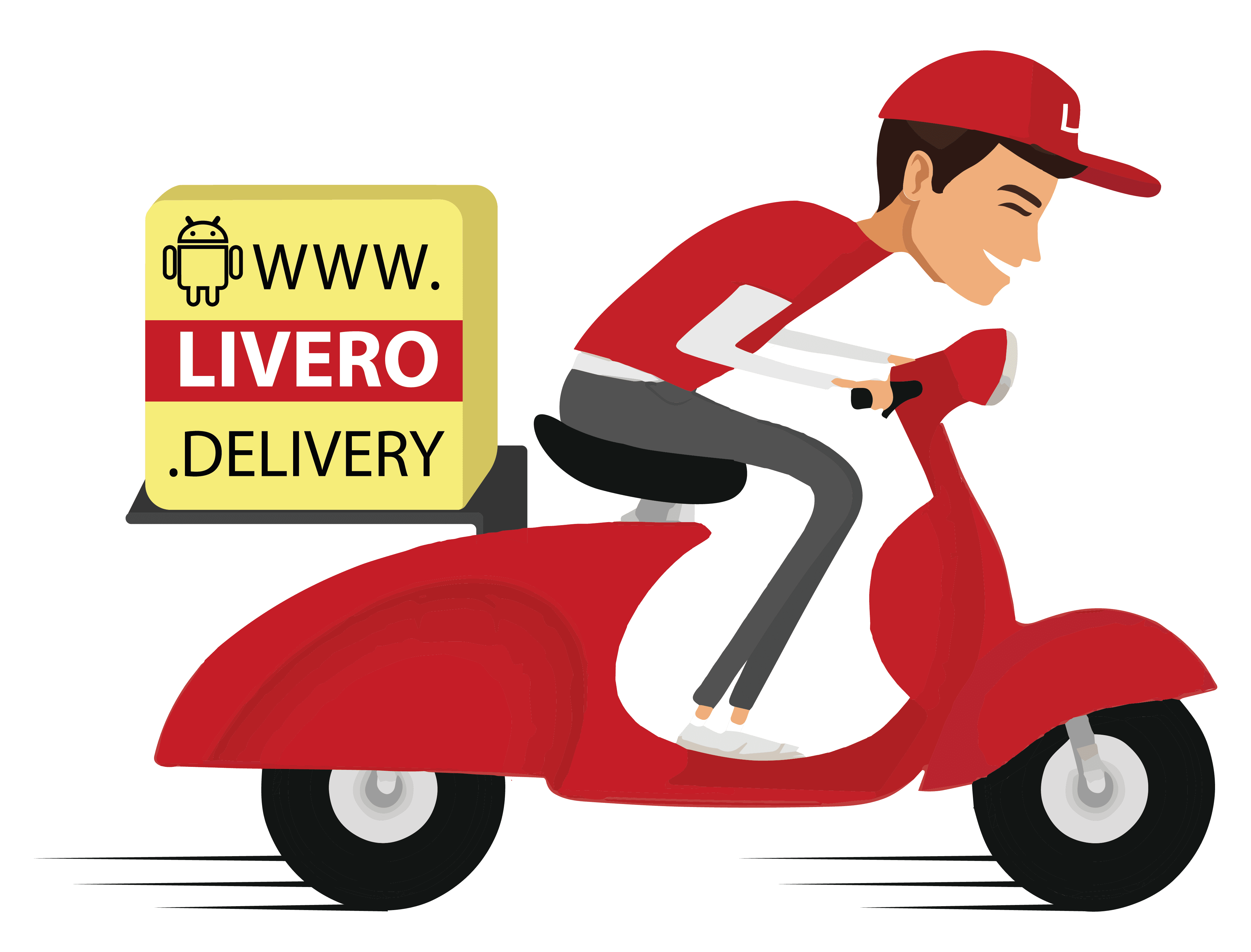 ---
The characteristics of modern life have impacted the noticeable growth of the home delivery industry. People don't have time to do the things that were usual in the past, so that the market has adapted to supply the real necessities of its consumers. So then, shipping all types of products to homes is an essential modality for any business.
Today, we're living in a great commercial battle between large and small firms, where the essential objective is to obtain greater market shares in online sales. Users want to buy a product with a click on their mobile device or computer and receive it as quickly as possible at their homes.
In order to guarantee the effectiveness of their deliveries, the businesses have had to invest heavily on their mobile apps and increase the number of delivery personnel in order to respond to the increase in demand, without increasing their customers' waiting times; further, dozens of businesses that offer home delivery for affiliated establishments have arisen.
Livero.delivery – the first platform to offer all establishments that offer home delivery service, the opportunity to be listed, by category, and reach the users on a single platform – came about to increase the consumers' choices. Moreover, Livero offers a great online business opportunity for web neophytes, giving them the chance to purchase a Franchise of a certain country or region, at a reasonable price.
Delivery is without a doubt the future for large or small businesses, although some restaurants or other types of commercial establishments claim that they don't allow delivery or other online requests because they want their customers to go to their place. These traditional positions will fall from their own weight, because if they aren't able to adapt quickly to changes in the market, they will go bankrupt.
The advantages of delivery
The delivery industry offers various advantages. It facilitates the life of the customers because it allows them to save a resource that is very valuable at present: time. He won't have to go out and look for the product – hoping he will find it – stand in line to pay for it and then, go back home. He can do all of this just with a click. It's also very advantageous for the businessman because the investment he makes will be less, since he won't need sellers, buildings or logistics for placing his products in distribution channels. Moreover, he can offer his products 24 hours a day, every day of the year.
The end customer is reached directly with delivery, so that it is possible to identify said customer well and make a follow-up of his feelings about the product or service.
To be successful, the delivery businesses must depend on a website that is adapted to modern-day standards and offer ease in the payment method; plus, they must guarantee a minimal delivery time.
The growth of delivery, a global phenomenon
The number of delivery businesses has grown noticeably in a short time. Frost and Sullivan have calculated that the industry generated 74,000 million dollars around the world in 2019 and the predicted yearly growth is 15% up to 2025. According to Statista, almost one billion people used these services during the past year.
In the face of this perspective, the venture-capital funds have decided to invest in a big way so that the delivery businesses becomes leaders in the market.
Within the delivery sector, food deliveries occupy an essential role. Among the most important businesses are Uber Eats, Deliveroo, GrubHub, and Meituan Waimai. They have expanded the culinary offer, reducing waiting times and improving the customers' experience when they make their order.
The delivery sector has such a potential that the big food chains like McDonald's, Burger King, Starbucks, or Subway have established collaboration agreements with these new businesses.
Main delivery businesses around the world
Among the 10 main delivery businesses around the world, are: Uber Eats, one of the most extensive services on the planet. It makes deliveries for more than 130 thousand restaurants in almost 30 countries.
GrubHub is an American business that delivers food from 85 thousand restaurants localized in more than 1,600 cities in America and London. Furthermore, this company has other brands in its portfolio, like AllMenus, Eat24, and MenuPages.
Just Eat was created in the United Kingdom. These days, it covers more than 82 thousand restaurants in 13 countries around the world. It counts on 22 million users who make more than 170 million orders per annum.
Deliveroo operates in more than 200 cities, above all in Europe and Asia. This business focuses on food delivery services for restaurants that don't depend on their own delivery service. Deliveroo works with more than 30 thousand delivery people.
Meituan Waimai is one of the biggest food delivery businesses in China, with a dominion of 40% of the market. It operates in 300 of the country's most important cities. This business also offers delivery of fruit and drinks. In china, the delivery industry is extremely strong, because it can count on more than 500 million customers, employs three million truckers and generates 36,000 million dollars yearly.
Delivery.com has more than two million users, more than 12 thousand merchants and delivers in more than 100cities in the United States. This company also does delivery of groceries, laundry, dry cleaning, and alcoholic drinks.
Olo delivers food for 250 restaurants in the United States to more than 100 million users. Meanwhile, Snapfinger works with more than 28,000 restaurants. Its app informs in real-time regarding the availability of foods in each restaurant.
DoorDash delivers orders in 850 American cities and Postmates is associated with more than 25 thousand merchants in this country.
Delivery businesses in Europe
Deliveries will reach an invoicing of 23 thousand million Euros in Europe for 2023, according to a study elaborated by Deloitte.
The United Kingdom is the European country with the greatest penetration of delivery businesses, with a business volume that will reach 6,700 million dollars in 2023, an amount that will be duplicated in Germany with an estimate of 2,800 million and in France, where the invoicing will reach 2,500 million. Spain occupies the fourth position.
The apps like the Spanish Glovo has had a high peak because, other than shipping the last thousand of all types of products, it also offers delivery services to other restaurants that didn't have this option before. This business obtained financing of around 150 million dollars signed by the Lakestar venture capital.
Colombia, delivery leader country in Latin America
Colombia is the Latin American country where delivery services through apps are used the most. Uber Eats has been available there since 2016 and works in 12 cities: Bogota, Medellin, Cali, Barranquilla, Cartagena, Bucaramanga, Armenia, Pereira, Manizales, Palmira, Santa Marta, and Chia. Up to now, more than 3,000 Colombian restaurants are registered with Uber Eats, an app that already exceeds a million downloads in that country.
Among the delivery startups, the most recognized – not just in Colombia – is Rappi, which is already considered to be a "unicorn", because its value exceeds a billion dollars. In 2019, this startup received a billion dollars in funds, starting from an investment signed by the Japanese investment company, SoftBank.
Another much-used delivery business used in Latin America is Pedido Ya (already ordered). These days, this app originating in Uruguay operates in 400 Latin American cities and counts on 15 thousand delivery personnel around the region.
Delivery in times of the coronavirus
The coronavirus pandemic has caused the growth of delivery businesses. Obligated to remain at home, more and more people are turning to these businesses to obtain food products and medicines.
The decision of the majority of European and Latin American countries to limit circulation in the streets due to the coronavirus pandemic has reinforced delivery personnel's activities, which are maintained among the few who still go around the deserted streets.
Nevertheless, the businesses have had to adopt various measures, to placate fears. For example, Postmates implemented, in the United States, "non-contact deliveries". On the app, the customers can request that the order be left at the door of their house so that there is no interaction between the delivery person and the customer.
Other businesses like GrubHub and Uber Eats use a similar mechanism, whereas DoorDash suggested that its customers indicate, in a text or with a photo, where they want their orders to be left. Two Chinese delivery giants, Meituan and Alibaba have also tried "non-contact deliveries".
Do you want to invest in a Livero.Delivery franchise?